Domestic startup Rulomatik reached record turnover
Estimated reading time: 2 Min Read
Rulomatik, which has been operating in many fields with its domestic and uniquely designed vending machines since 2011, has reached a record turnover. It was learned that the figure reached by the company in the last year was 70 million liras.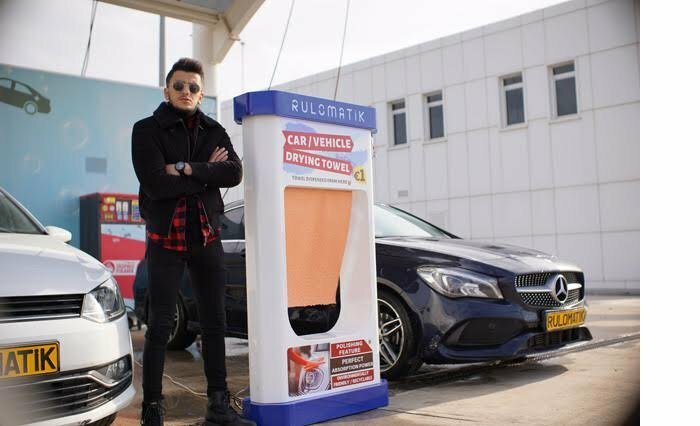 Rulomatik, which serves millions of people with automatic vending machines we encounter all over Turkey, produces many different vending machines. In addition to the car drying cloth vending machine, which we encounter most frequently, it also produces vending machines such as specially designed mats for vehicles, sports towels, ablution towels and disposable scarves, and meets many needs.
The most popular of the vending machines produced by Rulomatik stands out as the car drying cloth vending machine. A microfiber cloth comes automatically to these vending machines, which operate with 2 liras in Turkey and 1 euro abroad, without the need to press another button after the money is thrown. After pulling this cloth slightly to the left, it can be easily torn off and becomes ready for use. These high quality cloths help to dry the vehicle effectively for those who wash their vehicles. In this way, people who wash their car can experience this cleaning for a long time.
Another of the Rulomatik products is often found in gyms. For people who use different fitness equipment one after the other, they need to clean these tools, which are used with sweaty hands, and wipe their own sweat from time to time. Specially designed vending machines are placed in certain parts of the gyms for this need, and those who want can reach a tissue that will wipe sweat instantly.
Received international quality certificate in 2018
The company Rulomatik has also obtained the quality certificate called CE, which is of international standard for these products it produces. These products, which have met ISO standards since the day they were first produced, started to serve in dozens of different regions abroad, thanks to the CE international quality certificate obtained in 2018. Rulomatik, which has the opportunity to promote these products, which are completely domestic design and domestic production, also increases its turnover day by day.
All products are produced in Bursa
Rulomatik makes all its products in its factory located in Bursa's Nilüfer district. All kinds of possibilities are available in the factory where these products, which are completely domestic in workmanship, design and materials, are produced. With the opening of the products produced in this factory, which has a large order capacity, to the foreign market, it has been trying to catch up with the orders by working overtime for a long time.
Rulomatik's goal is to reach 74 countries
Rulomatik, which expanded abroad with the CE certificate obtained in 2018, has already succeeded in sending automatic vending machines to 23 countries. The company, which expands its network day by day by making distributorship agreements with different companies from time to time, aims to increase the number of export countries to 74 by the end of 2021. Rulomatik, whose main principle is to deliver fast-moving goods with the best possible price and highest quality to the consumer through vending machines, keeps its product portfolio limited to a small number of products in the continuous-sales model and aims to have private label products.