Rulomatik has managed to prove itself with its patented products and vending machines!
Estimated reading time: 1 Min Read
Rulomatik continues its activities with its proven business model and patented product options. The brand, which attracts attention and is appreciated by its customers, has opened to the world market to meet the need by creating strategic products. It has provided country-specific products and has been tested for the quality of these products.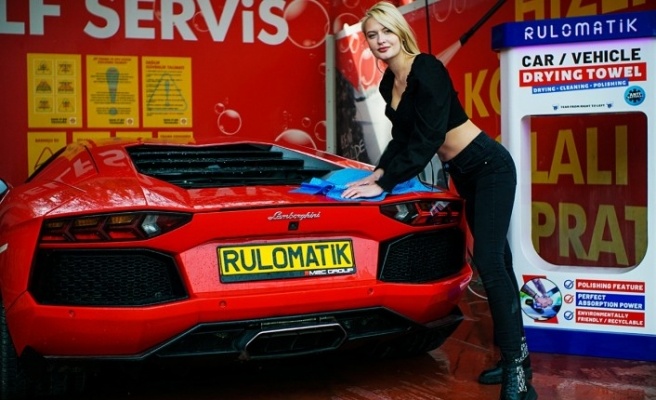 Today, Rulomatik spreads by cooperating with brands or stores that undertake distributorship abroad. With the products produced with the approval of textile engineers, it provides the products that all drivers who clean their vehicles need to clean, dry and polish their vehicles with special production formulas. Combining the towels needed in a single micro fiber vehicle towel, the brand has created vending machines for drivers to buy micro fiber car towels at an economical and high quality price. Rulomatik, which sells patented micro fiber car drying towels, has been supplying products for all seasons in this sector since 2011.
Transfers Its Experience to Distributors and Dealers
From the technical production stage, it supports the driver to create a comfortable and easy use. Moreover, recyclable raw materials are used in the products. With the knowledge and experience gained in many continents, success is achieved in regional dealerships in the same way. Moreover, Rulomatik transfers all its knowledge and experience to the dealership network and takes part in the transportation of products to countries and regions by creating a distributorship area abroad.
More than 9000 Rulomatik vending machines have been installed in Turkey and in the world , and these products continue to serve in order to provide perfect service in car wash areas.