What is Rulomatik?
Estimated reading time: 1 Min Read
Especially in our country, which has a huge metropolis like Istanbul, traveling from one place to another without a car is quite difficult, and it is close to impossible for some age groups. For this reason, almost one of the two families has an automobile, which has led to the emergence of new business lines related to automobiles.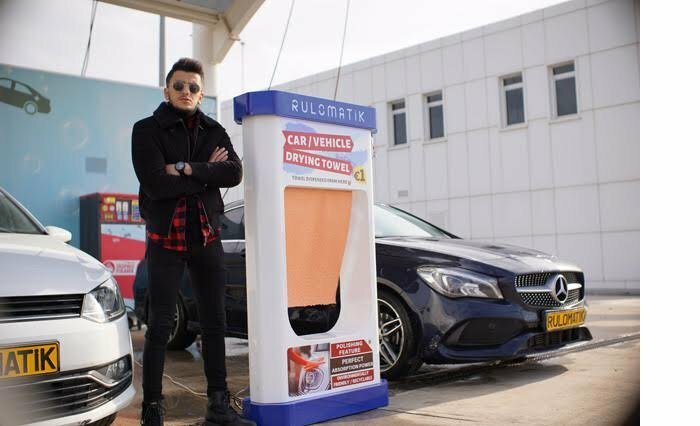 The giant company, which was first launched in 2011 under the name Rulomatik and makes the lives of drivers easier with the practical products it produces day by day, has grown to become a preferred Turkish brand all over the world today. This company, which has established its foundation on a solid industrial production and software skills, produces vending machines, inner chamber products, various accessories and many other products that will make life easier in Turkey and ensure that they are used both in our country and abroad.
Practical solution for drying a car
The most popular of Rulomatik products is the vending machine that gives car/vehicle drying cloth. You can buy drying towels from these vending machines, which are located in areas very close to the car wash units of gas stations, and use them after car washing. Since the drying cloth, which will be given to you by Rulomatik, is microfiber, it is possible to dry the vehicle very smoothly with a single cloth. Rulomatik vending machines, which are used in many parts of the world, are increasing their coverage network day by day.
There Are Dozens of Different Vending Options
Rulomatik, which Turkey is also proud of in terms of having completely domestic production, also has a vending machine that provides specially designed mats for automobiles as well as car drying cloth. This vending machine, which gives 2 interior mats at the same time, has succeeded in being an indispensable product for drivers who pay attention to the cleanliness of the interior of their vehicle as well as the exterior cleaning. Vehicles take on a different atmosphere with these floor mats, which contain various designs.
Knowing the importance of automobiles in our lives, Rulomatik, using its software power in this sector, has expanded its range by producing several alternative products. Rulomatik products, which provide disposable scarves, disposable prayer rugs, ablution towels, sports towels and disposable socks that can be used in shopping malls or hotels, are also actively used in the market.