SmartPA at the British Franchise Awards
Estimated reading time: 1 Min Read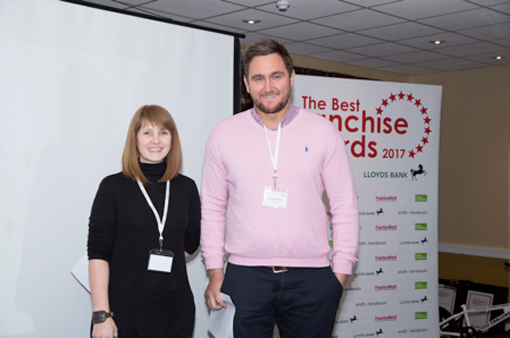 The team received great feedback for the information shared, in particular the insight into their self-built platforms created to speak to this endeavour, namely sLearning and SmartPA Workflow.
SmartPA's Learning platform provides one space within which to manage all aspects of education, news, updates, company notifications and community activity, ultimately bringing their large remote community together.
The platform library houses all of the documentation that franchisees require to run their businesses, ultimately supporting best practice and brand integrity.
The built in calendar has been developed in such a way as to allow for location and direction add-ins, agenda attachments and the like, reducing prep work for Partners and making session and event attendance much easier.
Comprehensive platform reporting allows for trend identification and ultimately the opportunity for informed decisions to be made about how and where to strengthen support.
The cloud based platform is also used to deliver all Accreditation and Continuous Learning material, providing franchisees with the flexibility to control the manner and speed with which they learn along with the opportunity to build this learning around existing responsibilities and commitments.
SmartPA's Workflow is a comprehensive client and task management system which supports franchisees in all delivery and account manager endeavours. Providing franchisees with multiple reporting opportunities, including profit and loss.
The tailor made system also supports task and contract sharing amongst franchisees, providing the perfect platform for collaborative working.
For further information on this and more, follow the request for information link below.