SmartPA - The Rise of the Virtual Assistant
Estimated reading time: 3 Min Read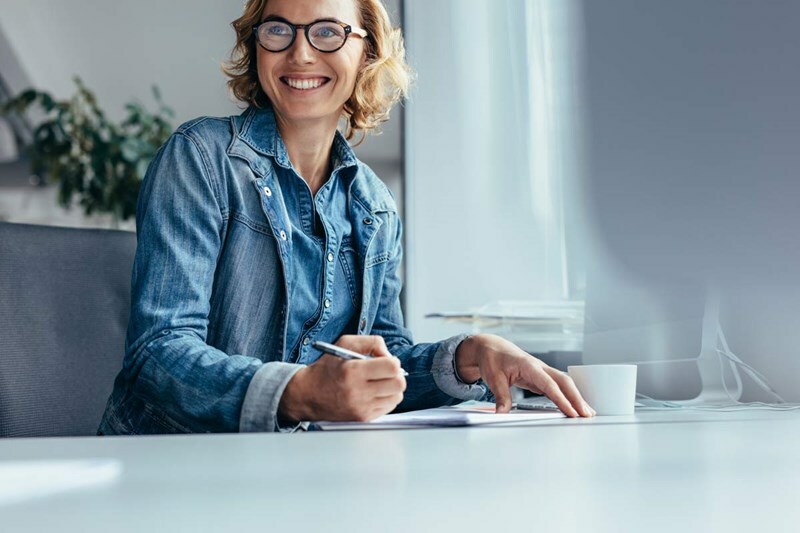 Think about how much time you'd save if you didn't have to faff about sorting through your inbox or booking trains.
Getting someone else to do those things is living the dream.
Over the past few years, virtual assistants (or, as we call them, SmartPAs) have soared in popularity as business owners have realised, they don't have to do everything themselves – and that's where virtual assistants come in.
What exactly is a virtual assistant?
The clue is in the name! Think of a virtual assistant as a real-life extension of your team who just happens to work away from the office.
They can handle all the tasks that you don't have time for (or, let's face it, the tasks you don't want to do), such as HR, event management, call handling and admin.
Why did virtual assistants become so popular?
Rewind ten or 20 years and virtual assistants just didn't exist. We didn't have the tech in place to handle it. Flexible working wasn't on the radar for the majority of employers.
Over time, people warmed to the idea of flexi-time and how it could benefit them and their businesses. This was particularly welcome news for employees with childcare responsibilities who had struggled to balance work with family.
As we all started becoming more environmentally aware, that had an impact on the rise of virtual assistants, too. Why spend a few hours stuck in a car on a polluted motorway when you could easily do that work from home?
Fast forward to 2020, and many businesses have embraced the power of the virtual assistant - as a flexible, convenient and viable solution for employers and employees alike.
A study has actually shown that a whopping 86% of employees find that they are most productive when working from home, while two-thirds of managers say that remote working boosts their overall productivity.
Everybody wins!
Why do I need a virtual assistant?
Rule #1 of business – if you want to grow, you have to invest. Whether that's financially, by hiring a great team, or by developing your marketing, you do what it takes to succeed.
A virtual assistant is also an investment. Unfortunately, you're not Superman or Wonder Woman.
And it's not realistic to think you can handle all elements of a business single-handedly. Getting some extra support on board where you need it is cost-effective and flexible – especially as an alternative to hiring a full-time member of staff.
COVID has thrown a real spanner in the works for a lot of businesses. So this flexibility is needed now more than ever.
Increased productivity
Generally, people who work alone are more productive, purely because there are fewer distractions.
No tea breaks every five minutes because you want to talk about what you watched last night.
No colleagues asking repeatedly for "a minute of your time".
The same goes for a virtual PA.
They're used to working remotely and have it down to a fine art, so you can be confident they're using every second of their time supporting your business.
24/7 business services
Everyone loves the convenience of a 24/7 service, but who has the time to make their business run round the clock? You do.
Welcome to the new world where virtual assistants help you provide an offering that runs 24 hours a day. After all, consumers aren't just after goods and services from 9-5 – think about people who work unsociable hours or live in different time zones. Virtual assistants can provide customer service all day, every day.
Plus, this commitment to customer service will really help boost your reputation and give you an edge on the competition.
Make admin easier (and quicker)
If anything eats up too much time, it's admin work. Time that could be better spent finding new clients or focusing on business growth.
More and more businesses are taking the decision to switch to virtual admin support, going for skilled virtual assistants who have been doing the job for years – they can breeze through your to-do-list in half the time.
And they'll do a world-class job of it.
The rise of the virtual assistant
The rise of the virtual personal assistant may be more noticeable in the COVID era, but in truth, it's been the secret of many thriving businesses for years and years.
Interested in learning how one of SmartPA's virtual assistants can transform your business? Simply click below to receive further information.