Free Webinar: Latest Changes in Consumer Trends applied to the franchise sector.
Estimated reading time: 1 Min Read
Google and Jeff will explore the latest changes in consumer trends, and how they impact businesses in the laundry, fitness, and beauty industries in this free webinar.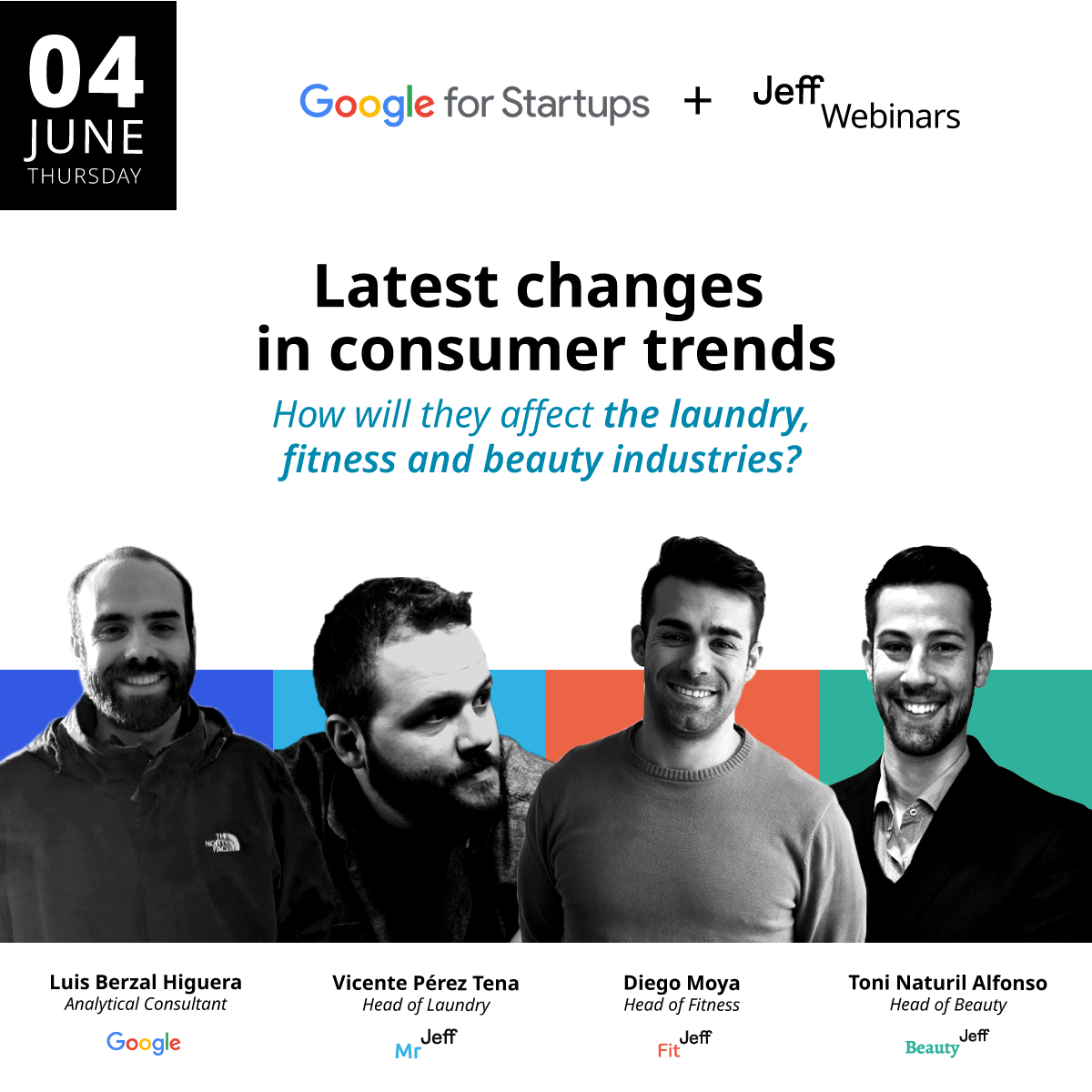 The session will be led by Damien Peters, interim VP of Product at Camillion and ex-Facebook employee and our speakers will be Luis Berzal Higuera, analytics consultant at Google, Vicente Pérez, head of Mr Jeff, Diego Moya, head of Fit Jeff and Toni Naturil, head of Beauty Jeff.
You can register for the webinar via these links:

In Europe and Africa, the webinar will start at:
10:00 h: Morocco
12:00 h: Czechia/ Egypt/ Hungary/ Poland/ South Africa
13:00 h: Bulgaria/ Greece/ Israel/ Kenya/ Romania/ Turkey