Bagel Corner's Media Presence
Estimated reading time: 1 Min Read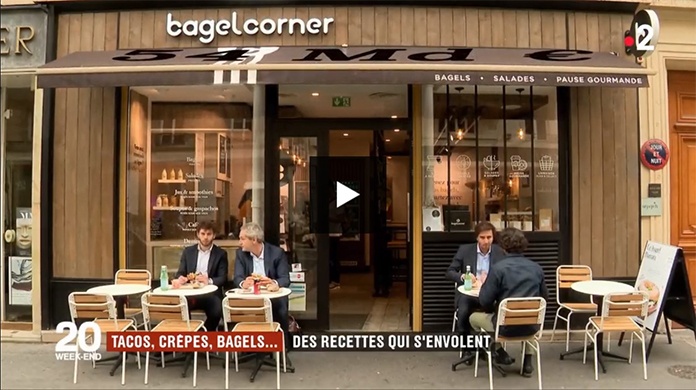 The flourishing Bagel Corner network continues to grow! Thanks to the success of the Bagel Corner concept with our customers and the satisfaction of our franchise network members, requests are flooding in from all over France and Europe.
Bagel Corner has been featured in French media many times, such as on JT France, BFM Business and Franchise Magazine France; this is a great start and we are now looking at expanding internationally, particularly throughout Europe.
There has already been a 67% increase in openings this year (16 openings in 2018 versus nine in 2017). As Grégory Clément, founding partner in charge of development has said, "Bagel Corner has never been closer to the target of 100 restaurants by 2022!"
Bagel Corner has been identified as an expert in the field since 2011 and offers this knowledge to candidates from all walks of life and the franchise network is expected to surpass 40 restaurants by the end of 2018.
Prospective franchisees do not need to have experience in the restaurant industry. Bagel Corner provides assistance and support during the initial stages and ongoing operation of the restaurant. Candidates must have a minimum of €60,000 available cash and be suited to managing their own business.
Join us now and become part of the Bagel Corner journey!