Dickey's Barbecue Pushes International Expansion to Australia
Estimated reading time: 4 Min Read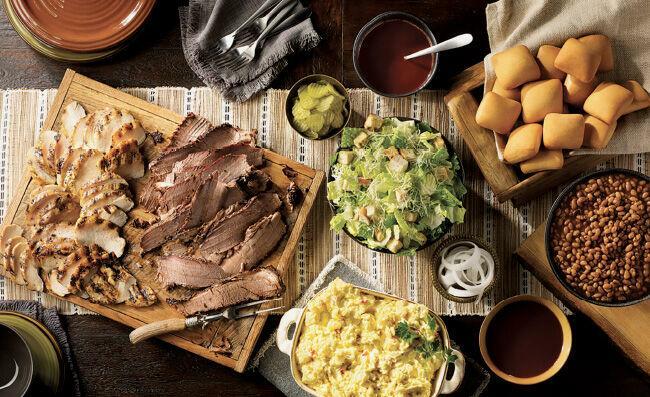 While agreements for bringing a U.S. brand into new global markets often take months and sometimes years to finalize, Dickey's wrapped up its deal to expand in Australia within a month thanks to motivated parties on both ends determined to not let a pandemic dictate their growth.
"You just can't remain in neutral. We can't allow ourselves to be paralyzed by the destructive path that COVID has wrought upon us," said Jim Perkins, Dickey's vice president of international development, who noted his mentality was, "Let's do what we can with what we have and where we are."
What Dickey's had was QSR Foods and its director, Richa Goyal, who wanted to expand her portfolio with a barbecue brand and signed on to develop 50 Dickey's restaurants in Australia, starting in the Queensland capital of Brisbane. Also a multi-unit Cinnabon franchisee, Goyal said she sought a unique concept and Dickey's, with its on-site hickory wood-burning pit, fit the bill.
"There are a lot of QSR in Australia of the same cuisine, but Dickey's Barbecue is all about bringing slow-cooked meat lovers together. It's a concept which Australia hasn't seen," Goyal said. Australia itself is a large market for quick-service brands, she continued, and the slow-smoked meat of Texas barbecue is a departure from the traditional grilling that's familiar to Aussies.
"There are a lot of same-style brands in close competition, whereas the consumer is looking for real barbecue, slow-cooked food," she said.
Goyal, whose degree is in computer technology and who worked as a programmer analyst and automation expert for multinational companies Cognizant Technology Solutions and Cygnet Infotech, moved to Australia from India 10 years ago.
A passion for restaurants led to her researching U.S. franchises and getting connected with the U.S. Department of Commerce in Sydney, which in turn connected Goyal and Perkins.
Perkins, who joined Dickey's in October 2018 as the Dallas-based company began a deliberate international push, pointed out the U.S. Commercial Service—the trade promotion arm of the Commerce Department—and his existing relationship with commercial specialist John Kanawati were catalysts in getting the deal done.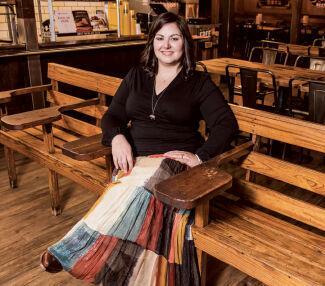 Perkins provided Kanawati with Dickey's franchisee profile well before the COVID-19 pandemic (he did the same with the department's offices in other desirable markets) and through him was able to get quickly to "the decision makers."
"John makes the relationship introduction and then backs off," said Perkins, as he added, "I'm not a big, let's cast a wide net kind of guy" but instead he prefers a focused, intentional effort to find qualified partners in target markets.
Australia emerged as an attractive country for expansion because not only is franchising well established and store-level economics made sense, but it's "right behind us in terms of meat consumption," said Perkins.
"Where is there heavy protein consumption, red meat consumption?" is one question Perkins said he asked when formulating an international market strategy for Dickey's. Consumers in Australia eat nearly 220 pounds of meat per person a year, just a few pounds behind carnivores in the U.S.
Goyal, who is looking both for mall real estate and sites for freestanding restaurants, said her plan is to let the Dickey's menu and brand speak for itself, without many alterations to the model. Possible menu adjustments include a coffee offering and developing a beer and wine program with a specific focus on microbrews, which Perkins noted are popular in Australia.
"And barbecue goes well with beer; barbecue goes well with wine," he said.
Taking barbecue abroad
The occasional menu tweak aside, Perkins said there's not a lot about Dickey's that needs to change for it to succeed in markets outside the U.S., and its "solid base of stores" domestically were proof to him that the brand had an international future. Its 80 years of history didn't hurt, either.
"You walk in, you're getting a legit Texas barbecue experience," said CEO Laura Rea Dickey of an experience that's rooted in the recipes and on-site smoking of meats first used by her husband's grandfather, Travis Dickey, in 1941. "It has to be about the food. And you have to be able to translate that experience."
Dickey's for years courted offers from a number of groups interested in taking the brand abroad but with "varying degrees of seriousness," explained Dickey. The company didn't want to put its name and that Texas barbecue experience on the line until it found a partner willing and able to commit to what Dickey called a "really intensive" process to get stores up and running successfully and with a long-term expansion plan.
The company found that first partner in Serenity Hospitality, an Abu Dhabi-based food and beverage group that in 2017 signed a deal to open 45 locations to seven countries in the Middle East. Two units are open in Dubai and Abu Dhabi.
The company has since created a team, led by Perkins, to strategically push international growth and provide marketing, technology and supply chain support to those franchisees. It now has other agreements signed in Georgia, Egypt, Pakistan, the Philippines and Japan, and is close to opening its first location in Brazil.