La Boucherie Attended the Master & Multi Unit Franchising Conference and Have Opened a New Restaurant in Orlando!
Estimated reading time: 1 Min Read
La Boucherie attended the Master & Multi Unit Franchising Conference at the Plaza in Victoria, London between the 23rd and 24th of October. Attending this conference was important to them as a means of meeting potential investors in the UK but also as an opportunity to meet different partners, which created a very positive synergy during this event.
La Boucherie is a French-based concept which is operating in 8 other countries and has developed a strong willpower to reinforce its presence worldwide. With rapid growth, the concept has seduced more and more entrepreneurs and investors abroad and they are already operating in Russia, Luxembourg, the Ivory Coast, Morocco, Thailand and many other locations.
La Boucherie just opened their 15th restaurant abroad, in Orlando. The entrepreneur that opened the franchise in Orlando is the owner of a cafe and he believed in the concept as he already knew the brand. The restaurant is based right next to Universal Studios Resort.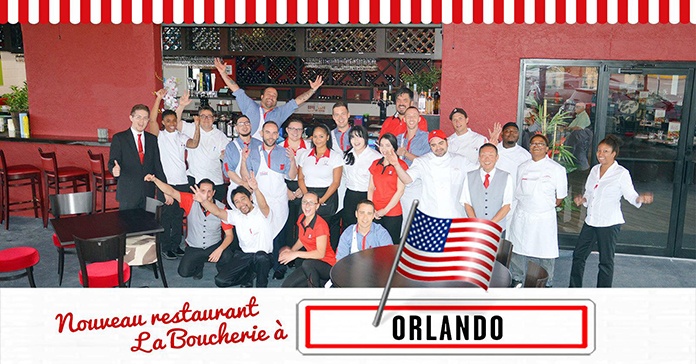 A restaurant is due to open in Martinique and another in Vienna, in the first quarter of 2019. La Boucherie has the goal to grow from 15 restaurants to 20 within the next year and this is real proof of the fast-growing and irresistible nature of this brand.