Franchising and the Millennial
Estimated reading time: 4 Min Read
🕒: Four minutes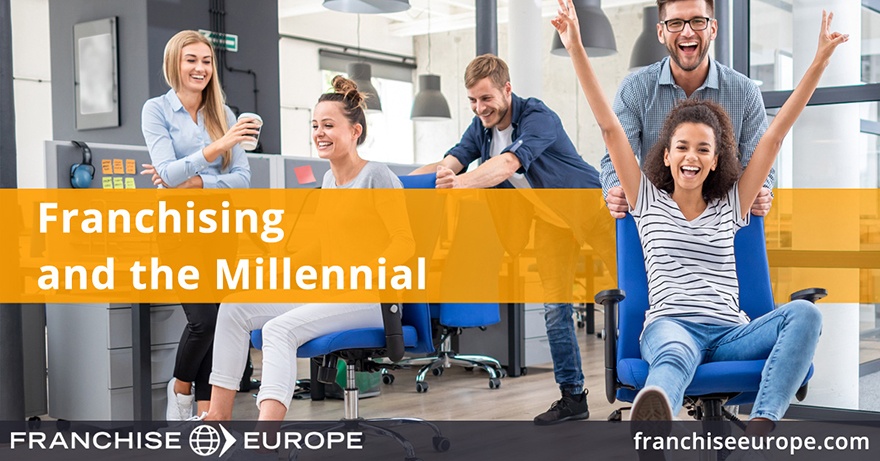 Traditionally, the concept of running your own business has been associated with older, more experienced individuals who have developed a strong understanding of what it takes to successfully develop a business concept. In recent years, however, there have been a number of significant cultural and social shifts which have led to rapid changes to the employment landscape for the Millennial generation.
The following article will discuss the key personality indicators of the Millennial generation and reflect on how franchising represents a significant opportunity for young entrepreneurs who are looking for an alternative to nine-to-five office jobs.
The Millennial Generation
The Millennial generation is defined as those born between 1981 and 1996 and is currently the largest generation in Western history. There are a lot of adjectives ascribed to Millennials, which range from 'empowered' to 'entitled' but there are a number of highly distinctive traits possessed by this generation, which are highly applicable for their professional development. These include:
Health, social and environmentally conscious – Millennials tend to be civically-orientated, with a highly developed interest in social causes.
Technologically savvy – Millennials grew up with access to technology and have a rapidly advanced understanding of technology in comparison with previous generations.
Well-educated – Millennials value the importance of education and understand the value of training and support services.
Entrepreneurial – Millennials are cited as the most entrepreneurially-minded generation ever, with Millennials more interested in starting their own businesses than climbing the corporate ladder.
Adaptable – Millennials are credited with being highly adaptable. They know the value of flexible career paths and remote work is a very popular option amongst this generation.
Progressive – Millennials are perceived as progressive, with an interest in changing the system if it does not suit them.
Confident – Millennials tend to be more confident than the generations that came before them with a highly-developed sense of self-belief.
Adventurous – Millennials are widely regarded as looking for adventure, specifically when it comes to travelling abroad.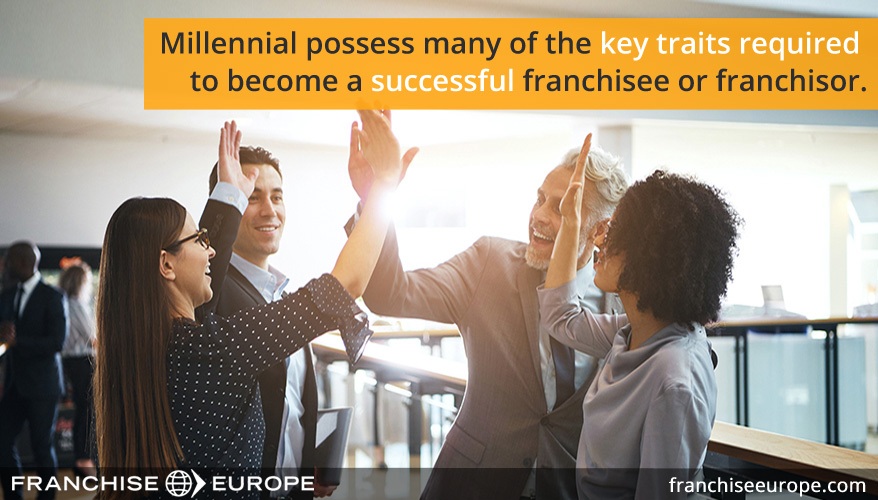 Why Franchising is Viable for the Millennial Generation
The characteristics attributed to Millennials reveals that members of this generation tend to possess a broad range of the key traits required to become a successful franchisee or franchisor. These attributes are what allow the franchising industry to provide young people with an exceptional opportunity for both professional and personal development.
Economic Considerations
It is an oft-quoted statistic that Millennials are the 'job-hopping' generation, unwilling to follow in previous generation's well-trod footsteps and remain with a company for a substantial period of time. Millennials are estimated to change their jobs twice as frequently as Generation X and nearly half of Millennials are stated to plan to leave their jobs within two years.
However, there is a corresponding lack of stable jobs in the marketplace and a rise in contract work and unpaid opportunities. Franchising is a viable alternative to setting up your own business for many Millennials, due to the varying investment requirements, the availability of 3rd party funding and the opportunity to quickly establish a successful business.
Technological Considerations
Millennials tend to be highly-educated and technologically savvy, with a finger on the pulse of what it takes to create and maintain a successful brand. This has been aided by the proliferation of social media amongst people within this age-range – Instagram, Twitter and Snapchat have taught Millennials how to successfully market themselves to a digitally-orientated society and this expertise is impossible to fake.
Millennials understand the imperative of internationalisation and consider themselves part of a 'global community'. Technology is the key means of accessing this global market and creating new markets for established products, as well as solidifying the core consumer base of a business. Franchising is an exceptional opportunity for Millennials to utilise their core skillset and for franchisors to unlock boundless global potential.
Personal Considerations
Franchising offers Millennials a chance to do something different, a chance to grow their own business with the safety net of an established business model and the support of an experienced entrepreneur. Millennials are associated with being adaptable, confident, team-orientated and adventurous and franchising embraces and requires each of these characteristics.
Millennials tend to be looking for exciting new opportunities which will allow them to travel the world or work remotely or craft a working environment which suits their own personality. Millennials are the first generation to genuinely believe that you should love what you do and this is the opportunity that the right franchise offers the right candidate.
Take a look at the wide range of available opportunities in our A-Z Directory and for more content, sign up for our newsletter.