Franchisor Q&A (#1): GWA Supplies - International Expansion Programme
Estimated reading time: 3 Min Read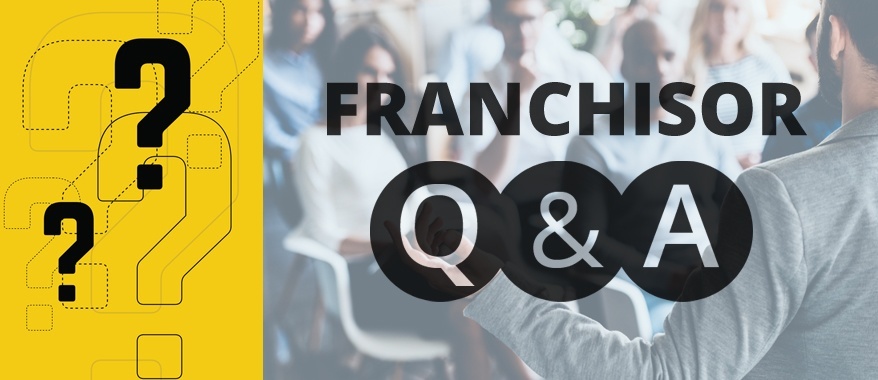 <span style="font-size: 25px;">🕒</span> Estimated reading time: 3 min.
The global wind energy industry is expanding at an incredible rate, offering a skilled and ambitions sales person the fantastic opportunity to earn substantial return on investment by providing the essential parts and unique maintenance solutions to keep the turbines operating perfectly. With GWA Supplies you will build a successful franchise within your region.

GWA Supplies is the wind energy industry's most exciting, and fastest growing spare parts and service solutions company. As a Licensee, using the proven and profitable GWA Supplies supply chain model, you will have the opportunity to earn significant income as you grow the network of wind farms that you are servicing as a GWA Supplies Licensee.
Learn more about the GWA Supplies opportunity here>>>
In our Franchisor Q&A series, we take a look at why GWA Supplies is the right opportunity for budding investors who are looking to expand in into the energy market. Check out the full interview below:
Q1. Why is your business a smart franchise investment for entrepreneurs?
GWA Supplies represents a great opportunity for a smart investor, we are experiencing sustained growth internationally, and our existing licensees have seen strong returns on their investments.
The global wind industry is experiencing excellent growth, something that is set to continue as governments strive to achieve their carbon reduction targets.
As the industry matures, the requirement for our innovative and efficiency enhancing service solutions becomes even more relevant.
Q2. What do you look for in a potential franchisee?
The most important aspect that we look for in a potential franchisee is their shared values, and motivation. Our Team works very well together, and we are careful to incorporate the right person into our organization. As well as obvious enthusiasm and sales ability, we are looking for somebody who is easy to get along with, and can share in the good humour that flows naturally within our company.
Q3. What does the initial training process look like for new franchisees?
One of the key aspects of this opportunity is that there is no requirement for prior Wind Energy Industry experience. Therefore, we provide a full week of training in person at our HQ. This consists of introduction into all aspects of the business, and our processes. The result is a full and complete understanding of how to achieve the goals that we are all working to achieve.

Q4. How do you help franchisees achieve a work-life balance?
Our International Expansion Programme targets key markets, offering licenses within an exclusive region in a market. This means that the licensee is based in the market, and is operating their office on their terms, in accordance with their own best practices.
As a company we encourage our team to take time with family and friends, so that they are refreshed and always highly effective. We will not impose specific hours on our licensee's office, instead they will have the freedom to approach the market and conduct their business as they see fit. We are all working on the same team, and all recognise that you get out what you put in, so the ability to have flexibility is entirely possible.
Q5. How has the Covid-19 pandemic changed the way the franchise operates? What extra support and assistance are you offering your franchisees during this time?
The pandemic has not brought a lot of good news stories around the world, and we would all rather that it was all behind us. However, the wind energy industry has remained largely untouched from effects of COVID. We have of course experienced operational difficulties, but the resilience and agility of our supply chain has proved that we are capable of adapting quickly and effectively to the challenges that are presented. Indeed, over the past 2 years we have seen positive, and sustained growth. This is very encouraging for the future, as it demonstrates that as the industry continues to grow, and the installed turbine capacity matures, the requirement for our services and solutions becomes ever more relevant, and in demand.
We are supporting our Licensees by increasing our international marketing activities, and remote engagement for those who are working out of the office.
Q6. What plans do you have for the franchise over the next few years in a post-Covid economy?
Our business growth has been sustained not just in our home territories, but also our export markets. Presently, our business is supplying parts and service solutions in equal measure among our home (British & Irish) market, European as well Australasian markets. The International Expansion Programme has identified significant growth potential in key European markets, as well targeting new business in the USA. Our supply chain is ready, and primed for future international growth, with the right partners expanding each territory to maximize its potential.