Franchisor Q&A (#5): Vibe Marketing
Estimated reading time: 2 Min Read
We take a look at why Vibe Marketing is the perfect opportunity for budding investors.
As the world continues to go more and more digital there has never been a better time to explore a marketing business in the digital world.
In fact, it might be the perfect time to start your own creative digital agency, developing a forward-thinking business for the growing marketing sector.
And if this is a business sector that interests you, Vibe Marketing could be the perfect fit for you.
Vibe Marketing is a GLOBAL, established and proven brand with a broad and enviable client portfolio.
With offices that are based in the UK and around the world, we work with SMEs right up to international corporations, including Premiership Football clubs, NATO and financial institutions in the Middle East.
Learn more about the Vibe Marketing franchise opportunity here>>>
In our Franchisor Q&A series, we take a look at why Vibe Marketing is a great franchise opportunity for budding entrepreneurs looking to get into marketing sector. Check out the full interview below: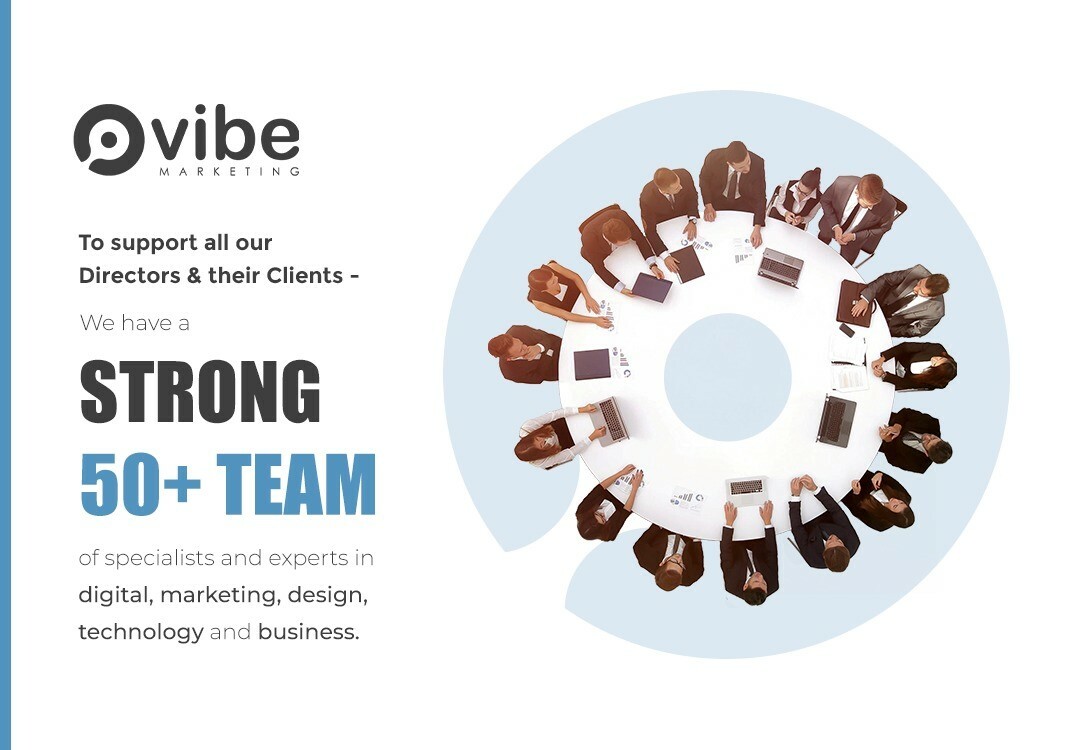 Why is your business a smart franchise investment for entrepreneurs?
It's a smart investment as you pay a one-off fee and get the following:

One off franchise fee - no ongoing monthly costs from us
In house lead generation
Competitive pricing
USP: Design until satisfied on every project and your clients receive 24/7 support on technical issue. No other agency provides this level of comprehensive support.
Access to a team 50 + experts
We have 100's of customers so we can provide existing examples of great digital and design work.
To setup an agency like ours on your own, you would require £200K investment in the first 12 months. Our franchise starts from £8k so it's a smart investment.
What do you look for in a potential franchisee?
Someone who is organised, great communicator and enjoys the sales and consultancy process.
What does the initial training process look like for new franchisees?
We provide training folders and up-front Zoom training. Once everything is live, the training and support never stops. So, we offer consistent training for the lifetime of your franchise.
What ongoing support is provided to franchisees?
Product, sales, training and technical support is provided for the life of the franchise.
How do you help franchisees achieve a work-life balance?
We have a philosophy of working smart; we provide training and advise to franchisees on how to work towards reaching that goal.
And of course, so their franchise business with us is profitable and can enjoy a great work/life, and spend more time with their loved ones.
What plans do you have for the franchise over the next few years?
We want to grow our business and to continue to work with great franchisees, new & existing franchisees. We will consistently evolve in as digital, and technology progresses. So, we never stand still.
Is there anything else we've missed, that you would like to share with potential franchisees?
The franchisor SAM personally mentors you and if you are a person of action, VIBE works.

Learn more about the Vibe Marketing franchise opportunity here>>>