Marketing Channels
Estimated reading time: 2 Min Read
🕒: Five minutes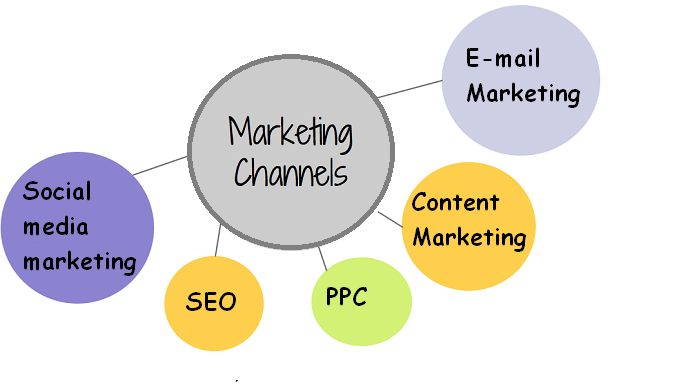 While franchise marketing is different from corporate and SMB marketing, it still uses many of the same marketing channels. One of the biggest decisions you'll need to make is which marketing channels to use at both a local and global level to target customers and showcase your campaign. The main channels to use are;
SEO
Social Media Marketing
Email Marketing
PPC
Now, let's take a look at these channels from both the franchisor and franchisee perspective.
SEO
It is common for SEO advice to focus on general, or global, techniques. If franchise marketing is to succeed, it will need both local and international SEO.
Franchise holders can increase brand recognition and visibility in search engines by using global SEO.
In addition to increasing visibility of franchise businesses in search results, franchisees can enhance visibility through local SEO. Local marketing relies heavily on it:

Google searches with "local intent" account for 46% of all searches.
Over the last two years, mobile searches for "near me" have grown by over 500%.
A local (map) pack appears in 29% of all Google SERPs Franchisees will have to decide how they want their website structured.
Franchisors will have to decide how they're going to structure their website. Will they have one website with local franchisee pages, or will they have one corporate HQ site and then allow franchisees to build individual sites?
Social Media Marketing
Franchises often use social media to market their products. The main challenge is making sure each franchisee follows brand guidelines and campaign strategies. Franchisors can overcome this problem by creating global templates that franchisees then adapt to their location.
Franchisees could create one central calendar with pre-approved, branded content using a number of social media content creation tools. By doing so, they could pull content into their local calendars to publish and promote in their local markets without risking brand consistency.
For businesses with multiple locations, such as franchises, restaurants, dealerships, salons, and non-profits, Facebook Locations Pages may be the best option. It's a win-win situation for everyone:
Customers can find local businesses in their area.
Franchisors can manage all franchisee details in one convenient place.
Franchisees can offer localized and specific content, including Ads.
Email Marketing
Email is still one of the most effective ways to reach leads and customers. But how is a franchisee's brand controlled?
By segmenting the list of contacts, franchisees are able to use customized messaging to target their leads and customers.
As part of their marketing communications program, franchisors can share creative assets with each franchisee, such as logos, images, templates, and campaigns, in order to maintain a consistent brand message and allow for local variations.
Pay-Per-Click
Pay-per-click advertising is an excellent way to promote your brand, but it must be managed carefully.
Franchisors can promote their brands and offerings through display and search advertising. Your franchisees and you will be able to attract more leads and sales by strengthening and maintaining your brand.
Franchisees can tailor ads to make them relevant to their location and local audience. To differentiate it from national or international offices, you can use the location name (region/city/town) as a keyword.
Take a look at the wide range of available opportunities in our A-Z Directory and for more content, sign up for our newsletter.