Cannabis Store Amsterdam Overview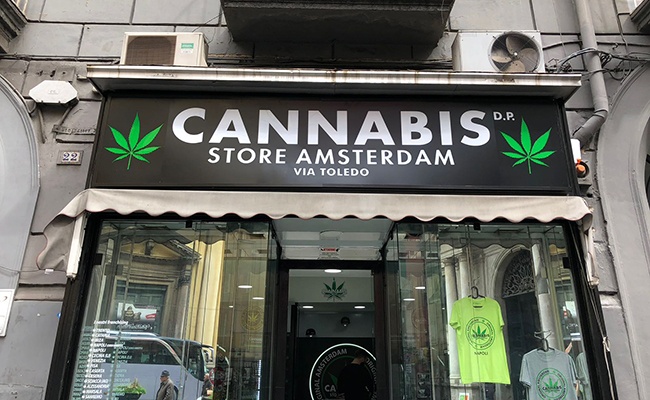 All our stores offer a selection of 100% legal products.
Cannabis Store Amsterdam is the first international network of trademarked stores that specialises in cannabis foodstuffs and related products.
Based on a unique and original concept, Cannabis Store Amsterdam allows you to operate two different units at once, both bringing in a steady income:
A coffee shop where you can also service cannabis products.
A retail space selling cannabis products to take away.
These two complementary businesses combine to produce a joint venture – one of our biggest selling points.
Our shops offer a range of high-quality, 100% legal products. All the Cannabis Store Amsterdam products are tested and certified before they reach the shelves.
Over 200 different products are offered in our stores, including coffee, biscuits, chips, drinks, customisable gadgets and clothes.
The Cannabis Store Amsterdam brand has been in operation for over 30 years and the business is constantly growing and developing; its expansion has been recognised by industry insiders and the business has received numerous awards, including
Millionaire Magazine's
'Brand of the Year'.
The market is rapidly expanding – Cannabis Store Amsterdam has opened over 100 shops in Italy this year alone.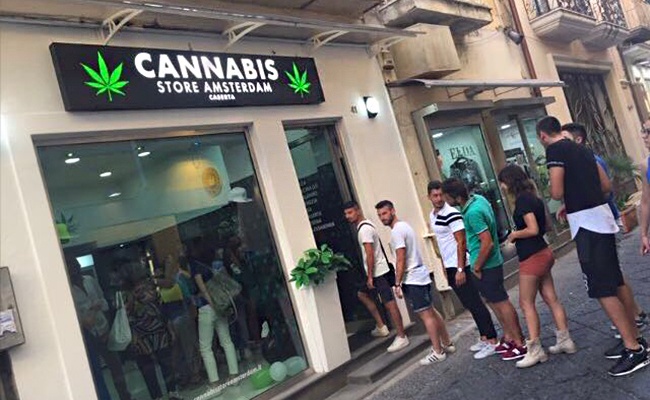 Join us in sharing this concept with your country. The Cannabis Store Amsterdam business network has been a major factor our success.
The Cannabis Store Amsterdam network was launched in 2017 and there are already over 122 establishments and licensees in operation.
Cannabis Store Amsterdam background
Following his university studies, Mr Bianco, commercial director of Cannabis Store Amsterdam, used his experience in marketing to extract the beneficial properties of (cannabidiol) CBD from cannabis in a professional and safe way, producing innovative products that are 100% legal.
Joining the Cannabis Store Amsterdam network
The ideal site would be located in the city centre in commercial areas that are popular with tourists. We will help you select the perfect location for your store. We also offer a training plan to guide you through the initial period of business and carry out periodical updates to ensure consistency within our network. This coaching consists of training in sales techniques with our trainer, who will also assist you with fitting out the shop. Their goal is to teach you the Cannabis Store Amsterdam concept and keywords and introducing you to our range of products.
The ideal Cannabis Store Amsterdam licensee should be:
Passionate about the market
Enthusiastic and motivated
Assertive
Seeking professional success
Personable and good at dealing with clients
If you would like more information about the Cannabis Store Amsterdam business opportunity, simply fill out the form below.