Interview with Tim Biörck Eliasson: Co-Owner & Sales Manager of Husse
Estimated reading time: 5 Min Read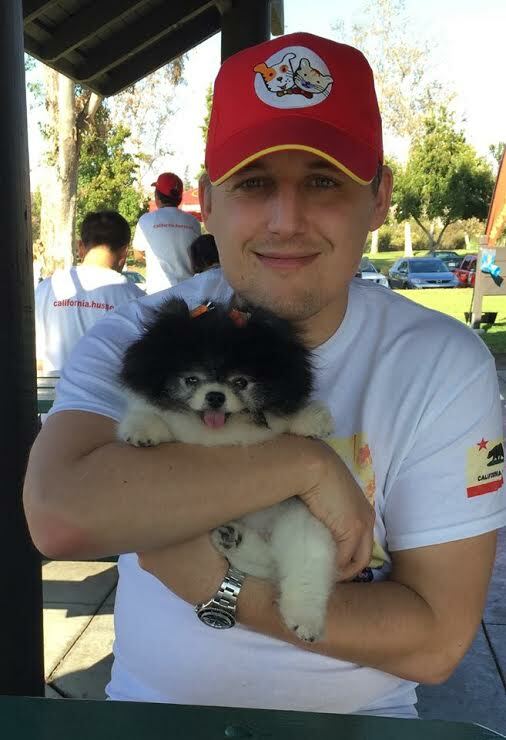 Your pets are a part of the family. You want the best for them and providing a healthy, and nutritious diet is a key factor in their well-being. Husse stands behind this as the world leader in home delivery of superior pet food and pet goods. Not only does Husse produce its own exclusive product range, our franchisees are empowered as nutrition experts in order to guide their clients and give them a personalized experience. This sets Husse apart in the pet product industry.
In this Success Story Interview, we hear from Tim Biörck Eliasson, Co-Owner and Sales Manager for Husse. Tim gives us the scoop on how Husse is dedicated to ensure that their franchisees run their business with confidence; what a typical day is like for franchisees; and the recipe for success that has positioned Husse in over 50 countries worldwide! This is a must-read for pet-lovers with an entrepreneurial spirit.
Can you tell us a little about the history of Husse and the role you play in the franchise?
My name is Tim Biörck Eliasson and I am co-owner and sales manager of Husse, the world leader in home delivery of quality pet food. Our story started in Sweden in 1987 and has since expanded through franchising to over 50 countries worldwide. Our edge is natural quality pet food without genetically modified ingredients. We also have direct contact with our clients and help every pet owner make an informed decision when selecting the best pet food suitable for their pet's needs.
Tell us about what makes Husse a proven franchise brand.
The reason why our franchise model has been proven to work well in so many markets has to do with the combination of quality products, low operation costs, centralized warehousing and loyal clients.
We do respect that all countries and markets are different; however, all those aspects of the business are automatically absorbed into our model as we focus on "person-to-person" marketing. Our products are offered by franchisees who are people from the local community. We also have web shops, packages and marketing material in over 35 languages.
In our central support office in Stockholm we also employ people from multiple countries in order to give the best possible service to our master franchisees and franchisees in their own languages.
What is Husse doing to set itself apart from the competition in the pet retail/mobile delivery franchising industry?
There are two main factors to our success which set us apart from our competitors in the pet industry. Firstly, we offer home delivery of pet products and only sell products from our own "Husse" branded product range. Thus, we have exclusive rights to our own products and customers can only purchase the products from our franchisees. Consequently, Husse controls all aspects of the products such as quality, price and margins which allows Husse to avoid competition from major super markets.
Secondly, we are one of few pet food producers that meet our clients. Other brands sell their products through super markets or specialized shops and expect the clients to navigate the market without guidance. Franchisees from Husse initially meets the clients in order to learn about the clients' pets and – based on the information provided about the pets - provide a free sample pack of the food the franchisee recommends. Our franchisees are therefore well trained in nutrition and know the quality of the ingredients in our products, which allows Husse to provide superior nutritional advice.
How does Husse support its franchisees, please provide details.
Every franchisee receives essential training in sales procedures, marketing, nutrition, product training, administrational training and client serving training. Husse also offers ongoing training, both through practical exercises on the field as well as webinars online. Our franchisees also receive orders from our web shop as well as their own intranet system where they can easily organize all their clients and orders.
The franchisees also receive a starting package containing merchandise, profile products, uniforms, and graphics to stripe their vehicle and other tools in order to quickly get to work and market themselves locally.
For Husse it is also important to offer the franchisees support based on the their needs, help the franchisees set goals as well as continuously follow up and monitor the workflow of the franchisees with regular meetings.
Are there any challenges a franchisee may face? What advice do you provide to help them overcome this?
Husse tries to be pro-active when it comes to any challenges by allowing our franchisees to make as informed of a decision as possible before they decide to take on a "Husse" franchise. Husse provides references and demands that prospects meet us so that they can see our operation in order to make an informed decision. By doing this Husse creates a franchise team which is aware of the challenges we have (as any business) from start.
I believe it is very important that franchise companies are completely open towards prospective franchisees and give a full picture of what the business is all about before someone takes it on.
Later when someone decides to take on Husse we recommend that they always listen to our advice and most importantly follow the concept.
How does a Husse franchisee find new clients?
Husse franchisees find new clients through word of mouth and "person to person" marketing. Husse is also very active at pet shows, street markets, and dog parks. Husse teams up with breeders and veterinarians. New clients also find Husse through recommendations from existing clients and online marketing which direct traffic to husse.com.
When we meet potential clients we provide a free nutritional consultation followed by a free sample from our product range. This method has proven to be very effective for us.
What kind of experience does a franchisee need to be successful?
Previous experience in sales or marketing is always useful as well as a natural interest in pets. Being outgoing, a people person and enjoying being on the road are also keys to success.
What are the steps for a prospective franchisee to getting the contract signed?
Please reach out to us for a meeting and we will be happy to tell you more.
What's up next for Husse in terms of expansion?
We are currently operating in the following states: New York, New Jersey, Connecticut, New Hampshire, Florida and Arizona. However, Husse plans to increase that number shortly. Although, Husse still has work to do in markets that we already operate in; thus, we pay a lot of attention to supporting our existing franchisees in order to make them grow as much as possible. We believe that growth will be reached through e.g. product development, joint marketing efforts, targeted campaigns and ongoing training.
Is there anything else you would like to tell us?
A last word to prospective franchisees would be to remember that a franchise is just a way to structure a business and the actual success will come from the products the company sells. Thus, when you chose a franchise, remember to always look at the quality and uniqueness of the product. Very few franchise concepts succeed with only a brand and a system; they need a good product as well as good service. A key rule is to also always ask for references from existing franchisees.