Costas Demou's Success With the "Best For. . ." Franchise
Estimated reading time: 1 Min Read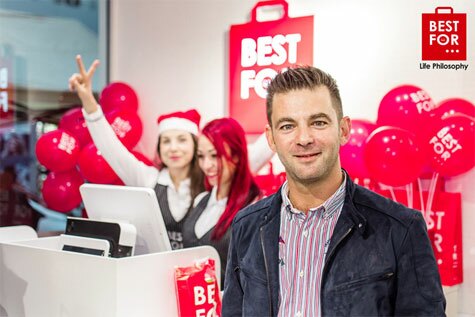 Why did you choose this franchise?
The "Best For. . ." brand represents an innovative idea in the global market for 'value for money' goods at competitive prices and of high quality. The franchise is fresh and the low investment cost appealed to me.
What was your previous profession?
In the past I was the CEO of a trading company.
How did you find the setting up process? What support did you receive?
The professional team of "Best For. . ." supported me in all fields, including construction, store layout, product placement and marketing.
In your opinion, what are the benefits of being a franchisee?
A franchise is an investment that has been tested before, and often with great success. "Best For. . ." is a timeless concept, and the organisation of the "Best For. . ." franchise and the assistance offered to its new partners is the key to its success.
What advice would you give to someone who is thinking about buying a franchise?
Take advantage of the favourable terms that a franchise agreement provides.
What are your plans for the future?
I already have two "Best For. . ." stores, and plan to open more soon.
"If you are thinking about starting a business, "Best For. . ." is a great choice. DO IT!"