Our business works by creating high design retail stores, with our own own private label on our quality and affordable products.
Franchisees get a proven investment with a history of success and great profit margins.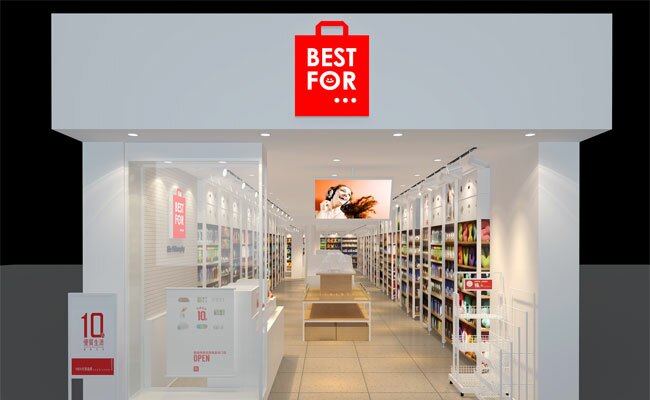 A timeless proposition, not a fashion investment.
The current global economic recession/depression has given us an insight into a new trend in retail sales.
Currently, there are two models that dominate the world: they are branded expensive products, or very cheap low quality goods and replicas.
Between those two extreme trends, there is an opportunity for a new approach that combines quality, smart design, and affordable pricing. This combination offers something of value that interesting and unique to the consumer.
The businesses that meet the embrace the new philosophy can enjoy a large increase in sales volume worldwide and high profitability rates.
The whole idea of the birth of "BEST FOR …" is based on this new trend, which focuses exclusively on retail sales of high design and low cost innovative products, making more than 8,000 items available to meet the needs of all ages and income groups.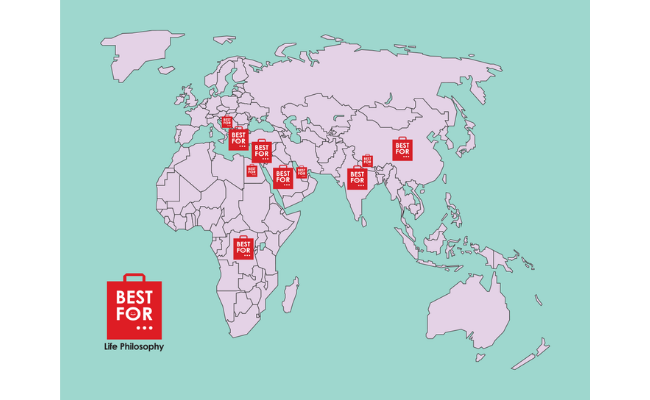 Strategy and growth
Product philosophy:
Selection of high-design products, sold at low prices.
Wide range of products available to meet a wide range of needs.
Products are continuously being updated, ensuring that design trends are always being followed.
Target group incorporates all ages and incomes.
Pricing philosophy:
Affordable luxury.
Weekly offers and instore promotions available for many products.
Communication philosophy:
Use of mixed media (TVC, print and digital).
Particular emphasis placed on word of mouth communication through social media platforms such as Facebook, Twitter, Instagram, blogs etc.
Special events and instore promotions at different times of year, such as Christmas and 'Back to school.'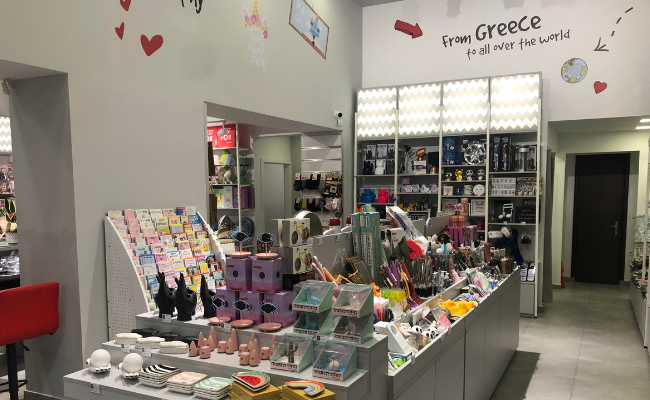 Our products
"Best For. . ." provides something for every occasion. Products are always chosen with the customer in mind.
"Best For. . ." stores are constantly updated, with 200 new products being developed each month, such as accessories, party items, home decor items, toys and gadgets, all at impressively low costs.
Customers are attracted to "Best For. . ." due to the brand's quality, eccentricity and low price point.
"Best For. . ." stores display trendy products in a modern, fresh environment.
Invest in an established brand with huge profitability.
We are looking for motivated and visionary people to share our dream and join the "Best For. . ." brand.
Our services
Exclusive territory.
Shop design.
Continuous IT support.
Advertisement support.
Staff training.
Specialised sales and marketing seminars held on a regular basis.
Great profit margins.
We provide a complete and high-quality business model.
We develop a personalised marketing and operational plan for every territory tailored to its specifications.
Conditions for the creation of a "Best For. . ." shop
Store size: 80-250m². Size varies according to the location of the store.
Space selection criteria: high-streets, shopping malls, pedestrianised streets. These locations have a high footfall and are easily accessible.
Storage space equal to the 30% of the shop.
Entry fees between €3,000 – €10,000.
Set-up and equipment from €30,000.
Starting merchandise from €35,000.
NO royalties.
As the German statesman Konrad Adenauer once said, "We all live under the same sky, but we don't all share the same horizon". The distance to the horizon depends on the vision, the strategy, the knowledge, the hard work, and the commitment to our values.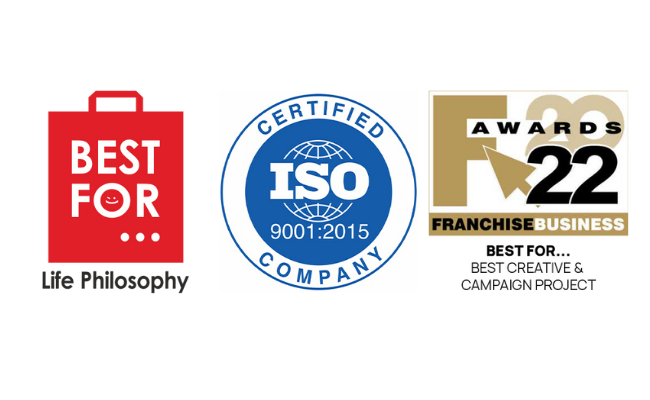 If you would like to learn more about becoming a "Best For. . ." franchisee, please request more information below.
Best For. . . Success Stories
Cypriot franchisee Costas Demou has experienced great success with the "Best For. . ." brand. Read about his story here.
July 12, 2023 11:03 AM
BEST FOR Franchise Video - New Store KLAIPĖDA, Lithuania
BEST FOR Franchise Video - New Store KLAIPĖDA, Lithuania
REQUEST FREE INFO
REQUEST FREE INFO
ADDED TO LIST
REQUESTED