The core activity proposed to the business partners (retail entrepreneurs) is selling artisanal fresh pasta and gastronomy at the market (open-air and covered) according to an organization based on the offering of high-end products and services, specifically designed to provide economical and personal independence.
The sales format proposed by Pasta DaSempre to its partners encompasses thus both open-air markets, which are more common in Mediterranean countries, and covered markets, more common in Central and Northern Europe.
In both concept-types the company is structured and has specific expertise. In France, in particular, a historic branded retailer has chosen covered markets as their preferred location: based initially in La Rochelle, they have expanded their retail business throughout the family, favoring fixed positions within covered markets over the more traditional market routes.
The main difference between the two alternatives is that the sales points inside covered markets, which still benefit from the appeal of a location similar to traditional markets – offering mostly fresh, local, genuine, and affordable products – can operate every day and often have extended hours compared to the stalls operating in open-air markets, in countries where weather conditions significantly limit the potential of open-air markets.

Covered Markets: Strategic Fresh Food Locations In Northern Europe
In many European cities, covered markets are located in or near the historic center. This strategic location allows easy access for residents and visitors alike. Often, covered markets are an integral part of the daily life of local communities, as they are situated near main roads or residential neighborhoods.
Some European cities are famous for the presence of large covered markets, such as the Mercato Centrale in Madrid, the Mercat de Sant Josep de la Boqueria in Barcelona, and the Mercato di San Lorenzo in Florence. These markets are important tourist attractions and offer a wide range of fresh food, local products, and specialties.
Other than to major cities, many smaller towns or rural regions in Europe also have their own covered markets. These may be more modest in terms of size and range of products offered, but they are equally important to local communities. These markets allow residents to purchase fresh food and local products directly from producers.
Covered markets in Europe are distributed in various ways, but they all play an important role in the distribution of fresh food, the promotion of local producers, and the creation of a unique shopping experience for residents and tourists.
The Product
The partner entering Pasta DaSempre network is directly accessing to the exclusive, selected and daily available Pasta Girardi fresh pasta and gastronomy production: a large variety of products, carefully chosen raw materials, recipes from the Italian pasta tradition but also updated to meet contemporary needs and expectations.
This evolutionary approach has been adopted for the new production Pasta Girardi production site, developed according to the innovative formula of 4.0 production, a unique dedicated environment designed to successfully meet the challenges defined by the principles of sustainability, confirming the deriving high profile quality of the company – and of its branded products and services.
Key Strengths Of Pasta Da Sempre
Becoming a Pasta DaSempre branded vendor, the entrepreneur enters an organized network of reliable and secure point of sales, that are always supported by an internal dedicated organisation, by a direct production, by communication tools and strategy.
All of this while containing the fixed management costs – and thus increasing revenues – that are usually related to a traditional point of sales.
In addition to researching and identifying the most suitable locations and market types (open air or covered) based on each country's characteristics and customer preferences, among the strategic support services for Pasta DaSempre's brand partners, there are expedited deliveries throughout Europe within 48/72 hours, thanks to the established collaboration with specialized carriers.
Other Key Features Of A Pasta Dasempre Partnership:
Direct access of exclusive products selected by quality and variety and daily available
No royalties
No rental expenses
Reduced utility costs (electricity, heating etc)
No business premises taxation
No tax on commercial signs
To become a Pasta DaSempre branded network partner is also meaning:
Direct contact with customers
Being free from constrictions – both psychological and economical - deriving from working in a tight, rigid and closed space
Compliant working hours
Spare time to spend with family and friends
The required investment is limited and sustainable
No need for a dedicated warehouse: the van is refrigerated
Internal training provided
Online/offline consumer marketing/advertising
Analysis tools to monitor activities
Communication tools (posters, flyers, loyalty cards, brochures etc)
Branded image (uniforms, banners, graphics for both the counter and the van)
About Pasta Dasempre
Pasta DaSempre - meaning EverSince - original business model dates back to more than thirty years ago indeed, and it was conceived and developed also in order to keep down the usual managing costs of a traditional franchise.
Deeply rooted in the chosen sale location, the stands at the open air/street markets, this original sales model exploits the benefits coming from the association with local markets, places marked by many positive values, such as belonging, good habit, daily routine, and they are often regarded as an easy but unique opportunity to get special, fresh, zero km, quality for money produce and products.
Pasta Da Sempre offers to its partners an established business model based on an organised network of fresh pasta vendors at local street market in Europe: entering this network means creating everyday solutions to satisfy the needs of the people in preparing varied, healthy and tasty meals.
At the same time Pasta DaSempre branded vendors are able to reach a professional growth leading to economical satisfaction and personal fulfillment.
Pasta DaSempre business model has proven successful both for the advantages its innovating formula brings to the entrepreneur as well as because of brand acceptance and of the consumer favor towards its fresh pasta products.
Don't miss out on this uniquely flavoured franchise opportunity - a bright future awaits! Request free information below now!
Pasta DaSempre Financial Data
The following financial information was provided by Pasta DaSempre to give you more information about the costs associated with a Pasta DaSempre opportunity
Minimum Investment
€20000
Pasta DaSempre Success Stories
February 01, 2023 11:57 AM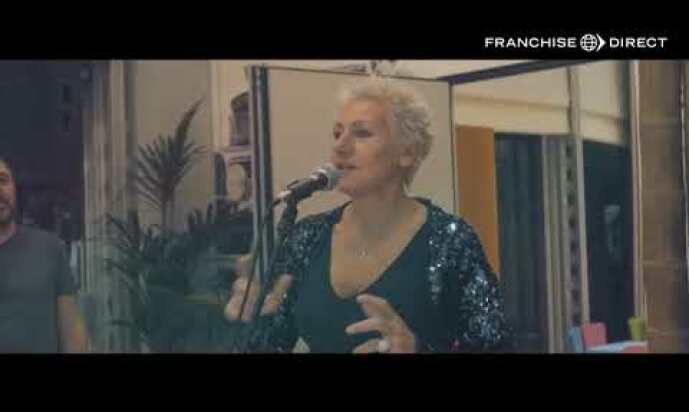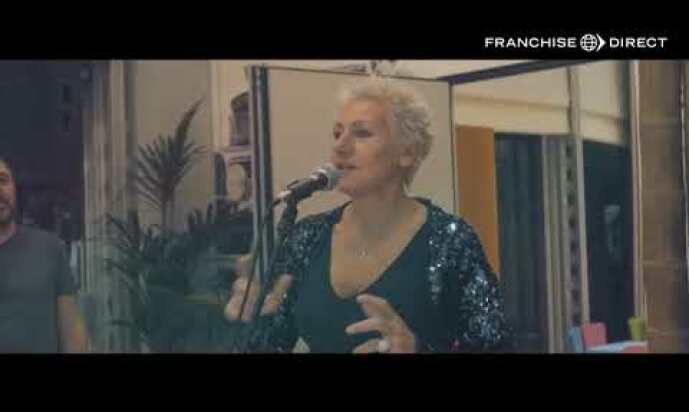 Pasta DaSempre Franchise Video
Look at the Pasta DaSempre Franchise Video
REQUEST FREE INFO
REQUEST FREE INFO
ADDED TO LIST
REQUESTED