Become a Master Partner and secure your exclusive territory!
Coffee-Bike is one of the fastest growing franchise systems in Europe – with up to 10 new units a month – making the brand more visible, feasible and dynamic. Over 220 Coffee-Bike franchise partners create high-quality, organically-certified speciality coffee in 18 countries worldwide, including Dubai (UAE), Hungary, India, Kuwait, Luxembourg, the Netherlands, Qatar, Romania, Saudi Arabia, Turkey and the UK. Because of its self-sufficiency, Coffee-Bike holds an advantage over local shops because mobility means flexibility. Coffee-Bike can reach unconventional places, all while offering the wide product selection of a local coffee shop. This unique selling point is a promising feature for successful international business partnerships.
Profit from our proven, successful concept!
2017 has shown Coffee-Bike to be an award-winning concept. It became clear at the end of August that this year would be the most successful one since our founding. As our partner, you profit from our considerable development. The more popular our franchise system becomes, the higher the name recognition in the international market.
International market: Coffee-Bike Master Franchise partnership
Master franchising is a form of the franchisor-franchisee relationship in which Coffee-Bike hands over the control of all franchising activities in a specified territory to the Master franchisee. As a Master franchisee you have the exclusive rights to develop our brand, trading style and system in your Master territory. As a counterpart to the system headquarters in Germany, you will care for the acquisition of new franchisees, the support of existing partners and local marketing activities. Becoming a Master Franchise partner with Coffee-Bike does not only mean to invest in a well-established, tried and tested franchise brand, but also to start your own coffee empire with entrepreneurial freedom and the security of a proven system.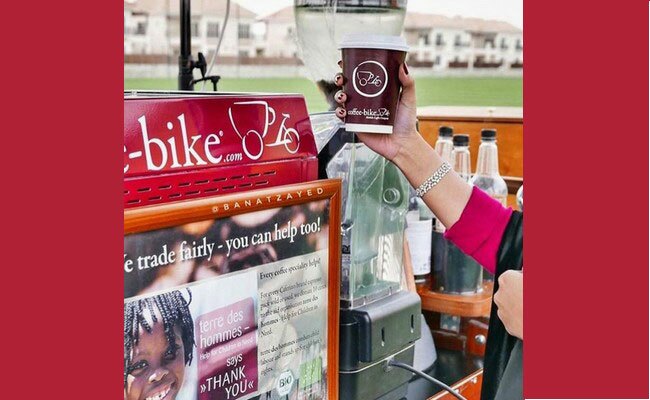 Overview of the Coffee-Bike franchise system
Unique selling point: The Coffee-Bikes are a unique product that is continuously being developed with innovative, patented technology and a nostalgic design.
High profitability: Coffee has one of the highest profit margins in the hospitality sector and the to-go segment promises a sustainable growth for the future.
Market leader: Profit from our vast experience as a worldwide industry leader in street food.
Training: We offer comprehensive technology and barista training, as well as operational business and franchise support training sessions.
Business and marketing concept: A tested and established concept that you can profit from is provided.
Made in Germany: Each Coffee-Bike is handmade at our headquarters to ensure the highest quality possible.
IT, service and communication infrastructure: We provide our own electronic franchise information system, which is a virtual coach and training platform for all franchisees, involving reporting, controlling and communication tools.
Area development
The Master partnership doesn't fit into your business plan? We also provide area development franchising. An Area Developer would start operating a certain number of Coffee-Bikes in a defined period of time within a specified territory by himself. For this territory he would be granted exclusivity. All single Coffee-Bike units would be opened on the contractual basis of the direct franchise agreement.
Request more information below to learn more about the Coffee-Bike franchise!
January 01, 1970 12:00 AM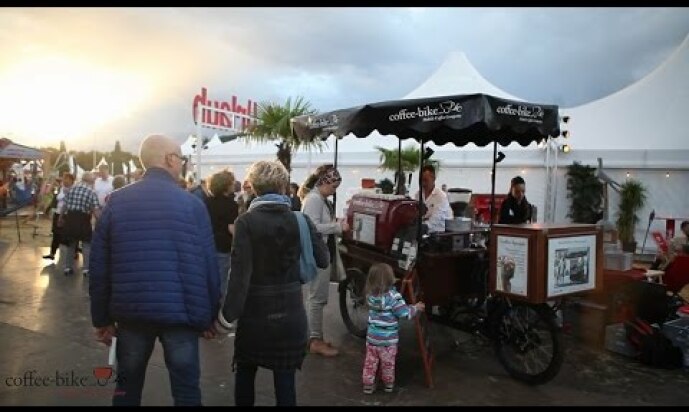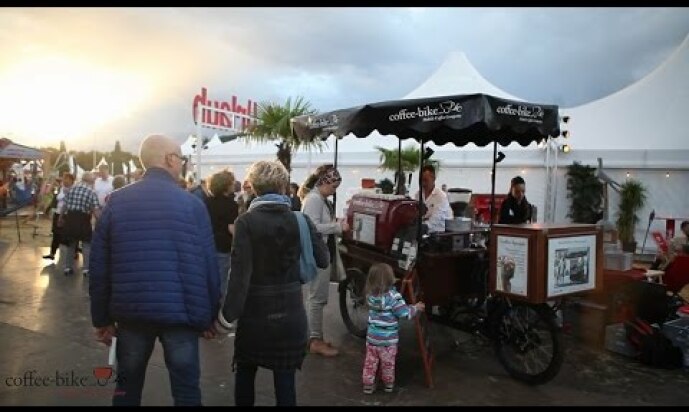 Two Success Stories with the Coffee-Bike Franchise