Mr Jeff accelerates its expansion in Europe with new openings in the UK, Greece and Cyprus
Estimated reading time: 2 Min Read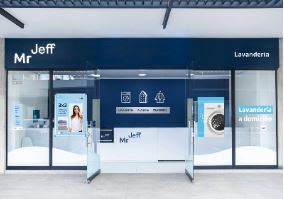 Mr Jeff, the Spanish company that has revolutionized the laundry sector, accelerates its expansion in Europe in 2022.
In Southern Europe, the company will open its first site in Cyprus this month. It has also just opened its first Mr. Jeff store on the island of Mykonos (Greece), adding to the 14 establishments already operating in the country. In the north of the continent, it has just opened its first store in the United Kingdom.
In central Europe, Mr Jeff has announced a multi-unit sales agreement in Switzerland through a multi-operator. This agreement will enable the company to open 46 new establishments over the next five years, at least two of which will be operational during the next six months.
"We are increasing our presence in Western European countries, in addition to Spain and Portugal and the recently opened Ireland. Therefore, at Mr Jeff we consider Switzerland to be one of the key markets for this year, as it will serve as a showcase for us to enter its neighboring countries later on", explains Carlos Vidal, VP of Enterprise at Mr Jeff. The company says its next medium-term targets in Europe are mainly France, the Netherlands and Germany.
Jeff is currently present in thirty-five countries, including the United States, where it recently launched and already has four locations. Through its offline stores, website and mobile app, Jeff offers various services aimed at facilitating users' daily lives.
The company, based in Valencia, was born in 2015 under the name Mr Jeff, with which it started its activity of laundry and dry cleaning delivery services. Currently, the Jeff brand encompasses all the platform's activities: Mr Jeff, Beauty Jeff -beauty services-, Relax Jeff -wellness services-, Fit Jeff -athletic services-, Jeff Works -co-working spaces- and Coffee Jeff -to-go coffee shops-.
About Jeff:
Founded in 2015 under the name Mr Jeff, Jeff is a Valencian start up with international presence that has managed, through a franchise model, to become the first omnichannel ecosystem of everyday services. Jeff offers its franchisees its own "Business in a box" system, with comprehensive solutions and unique technology to assist in the establishment of their businesses under the brand's expertise.
Moreover, thanks to its "The Good Good Life" philosophy, end users may contract laundry and dry cleaning services, beauty, relaxation, fitness and coworking spaces through a single application, Jeff App, depending on their convenience and needs.