Case study - Kevin Cook
Estimated reading time: 2 Min Read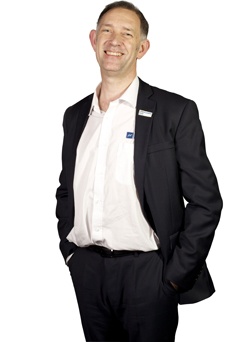 Being made redundant after 25 years as a directory of a retail company, Kevin Cook saw this as the perfect opportunity to make the dream of becoming his own boss a reality. Having already made this decision Kevin knew joining an established franchise brand was how he could make this dream come true. He even knew which franchise he would choose - Business Doctors!
"I saw an advert for Business Doctors in the Chamber of Commerce magazine, three or four years before I joined them. I wasn't looking for a job at the time but something in the advert ticked all the boxes so I kept it in file. When I lost my job due to the recession, like many others, the advert was still there. I thought the timing was right and I approached them."
Although he realises he could have done it alone and been successful, after four and a half years as a Business Doctor franchisee, in Cheshire, Kevin truly believes he made the right decision to invest into a franchise rather than starting a business on his own.
"With a franchise you're dealing with a proven method. All the statistics I saw at the time said 50% of businesses fail in the first 12 months, whereas the statistics for franchises were positive, so the pleasures outweighed the pitfalls for me.
The Business Doctors model is a tried and tested methodology; hours and hours of time have been spent on their toolkits, which meant my time was saved. You don't even have to worry about the colour of your business cards. I was able to go straight out and start working and delivering for customers. Time is important to start getting money coming in right away, and the franchise method supports this ethos.
Having the support network allows you to deliver much stronger solutions to clients. If an issue arises we will have a specialist somewhere on the network to help us. The support really shouldn't be underestimated. It was needed in areas where I didn't think it would arise. I have my own geographical patch, but working as a team we have been able to deliver major projects for places likes Liverpool council even though they are not my territory. As a sole trader without the franchise behind me I wouldn't be able to get contracts like that. The franchise widens my range of work and the companies I'm able to work with."
As much as the ultimate dream for most is to work be their own boss, Kevin has some advice. "Self-employment is not for everybody; you need to understand the pleasures and the pitfalls."
For anyone considering a franchise Kevin also has some words of wisdom - Choose a franchise that you believe in! "One of the keys to being successful is that the franchise needs to feel right; the core values need to align with your skills. If only half of the core values apply, they wont be able to help you tick all the boxes. You need at least 75% of shared views, and how you do business needs to be combined."
Aspiring entrepreneurs long for the perfect work-life balance which is achievable however Kevin admits this is not always his main priority. "I'm a workaholic so I don't have a work-life balance as such, though from time to time even I have to pull myself out and say I need a holiday.
The nice thing about it is you are completely your own boss. This Thursday I might go windsurfing if the weather's good. In a corporate career you can't take a day off at the drop of a hat. As a franchisee I don't have to answer to anyone else."