7 Pitfalls to Avoid When Starting a Franchise
Estimated reading time: 4 Min Read
Starting a franchise business is a serious decision that requires being responsible, attentive, and highly competent. Despite the seeming simplicity of doing business under a well-known brand and with an existing business model, this path can conceal a number of pitfalls that may not be obvious for first-time franchisees.
We have invited experts from Algorithmics, to share their experience and offer some tips. Algorithmics is one of the world's largest programming schools for children from 5 to 17 years old. Currently, over 150,000 children are studying at our school. Our footprint counts 35+ countries and 200 cities.
Research the Market Thoroughly
One of the common mistakes is to start a business in a field you are not familiar with. So, either start a business in a field where you already have some expertise, or invest some time in researching your local market, including competitors, local prices, and so on. Critically assess whether a business will be in-demand in your particular territory.
Remember that a trustworthy franchisor will usually encourage and help with research at the negotiation stage, not after it.
Think Ahead
Although it may be tempting to stay in a safe harbor by choosing an established, traditional market, think ahead and consider what trends may emerge in the next 3-5 years at the very least. One of the clear trends in the past year has been the migration into digital spaces and towards new means of production. In this regard, the most promising industries will be logistics, delivery services, and 3D printing. Of course, as always when analyzing emerging trends, we will often talk about phenomena that are far from mass distribution - perhaps within a few percent of the total share of buyers - but they are interesting for entrepreneurs because demand in these niches outstrips supply while increasing exponentially.
In 2021, it's safe to say that one of the industries that have caught everybody's eye was EdTech (Education Technology), and the companies in this industry are at the forefront of paradigm changes on a global scale. Education has long since transformed from a brick schoolhouse into a global industry poised for rapid growth. The statistics speak for themselves: the market for additional education during the pandemic has grown exponentially.
Choose an Industry (and Franchisor) Which Have Performed Well During The Crisis
Recent events in 2020 have shown how vulnerable many industries and businesses are, so keep an eye on the ones that have reacted proactively to the crisis.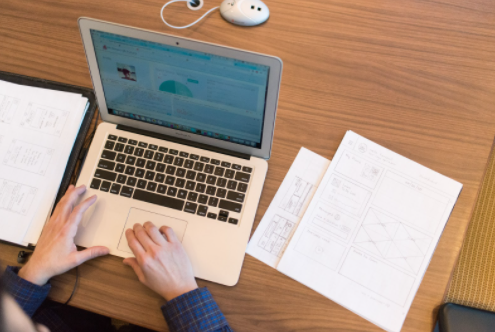 Don't Underestimate The Importance of Marketing
When you become a franchisee, do not expect the franchisor to provide you with customers. That work must be done on your end. The question of attracting clients is extremely important; therefore, we recommend that you clarify in advance the marketing strategy of the future franchisor and what it will include: general recommendations, adding a company to the list on their website, or a full marketing package.
At Algorithmics, we have come to appreciate the importance of marketing support, so we provide materials and scripts for organizing marketing activities such as SMM, advertising campaigns, a website, brand guidelines, and even designs for venue decoration. This way, the franchisee can focus on lead generation without having to worry about the designs and visual materials.
Pay Attention to the Franchisor's Values
For successful franchises, the brand's power goes beyond its name and logo: it is a company vision, mission, and set of values, which explain what the company believes and why it is doing what it does. As you go through the process of choosing the right franchise for you, make sure the business' values and philosophy are well-established, well-communicated, and—most importantly—resonate with your own. If you are excited about what you do, if you believe you're doing something meaningful, then there is no challenge you will not be able to overcome.
At the end of the day, owning a franchise is more than just a job or a side gig. It's an investment that can bring freedom, flexibility, and financial independence. It is also a value that you bring to your community, employees, and customers. Now that you know the common pitfalls that many first-time franchises stumble over, you are all set to start your first franchise business!
The Covid-19 crisis has created major challenges for everyone, including businesses and franchises. As you collect information about a franchise, look into how it has dealt with the pandemic. Several questions to ask:

Have they been able to stay in business?
How did they do it?
How quickly did they react to the new conditions and restructure to fit them?
Look at the companies that have used the crisis as an opportunity for growth, for example, by adapting to the new reality and offering new products. At Algorithmics, we have been able to offer new franchise options and increase our global presence exponentially.
Prepare to Work A LOT
Assuming you can simply buy a business that will generate passive income is one of the most common mistakes. A franchise requires thoughtful immersion in all the aspects of running a business, and it is important to understand how it operates from the inside.
Starting a business requires a great deal of initial work, so, if the franchisor is being honest with you, they will tell you about it upfront.
Check whether their franchise network is wide enough.
The core benefit of a franchise is the ability to buy a business model that's been proven over a period of time and in different economic climates. A good indicator can be the fact that the franchise is represented in different countries and cities. This means that the business model adapts well to the specifics of each region.
<h4>To find your perfect franchise, take a look at the wide range of opportunities in our A-Z Directory.</h4>