Franchising Fundamentals Amid the COVID-19 Pandemic: Organizing Your Business For Success
Estimated reading time: 1 Min Read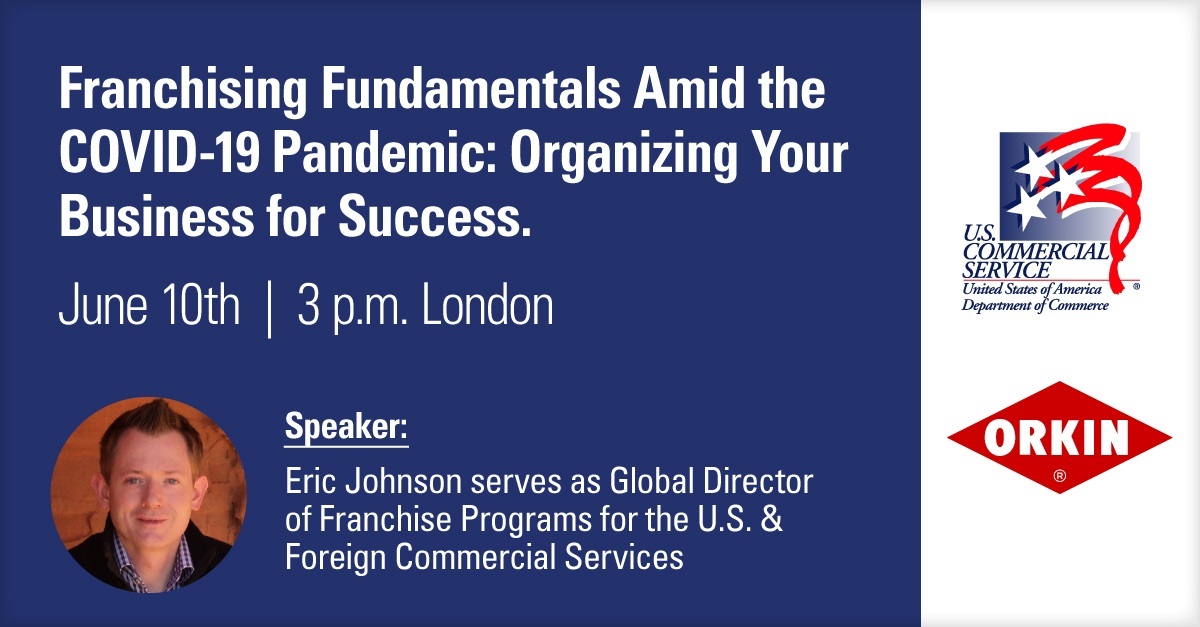 Description
For many, business in 2020 came to a halt; contracts expired and aspirations were put on hold. Join Eric Johnson, Director of Franchising with the US Commercial Services on navigating franchising fundamentals amid the Covid-19 Pandemic.

What is Franchising?
Are all franchise brands similar?
Understanding franchise value propositions, FDD's, etc.
Organizing business interests toward franchising.
Ways to identify and meet with franchise brands?
Time
3:00pm on 10th June 2021
Register your interest here!