Is Your Franchise Fit for the UK?
Estimated reading time: 2 Min Read
🕒 Estimated Reading Time: ~3 minutes
This article originally appeared on our UK site. The original article can be seen here.
The UK Franchise Market
The UK franchise market is one of the most developed in Europe, as the 2018 NatWest/British Franchise Association survey revealed:
Out of these franchises, 93% of the business owners claim profitability and less than 1% of franchisors face closure due to commercial failure.
Food franchises in particular, have traditionally transferred well into the UK market, as both markets are large food consumers and there is a demand for a variety of eating options with the UK multicultural society in particular. However, with the rise of Covid-19 and the shutdown/closures of a number of businesses, there are been an uptick in interest in online and virtual franchises.
Even before the pandemic forced employers and businesses to switch to remote work, the 2018 NatWest/British Franchise Association survey indicated that 40% of franchised systems had the potential to be operated from a home office (work from home franchises). This figure will have increased exponentially by the end of 2020.
Another effect of Covid-19: With a significant downturn in the British economy and an increase in the amount of skilled workers becoming unemployed due to the Covid-19 pandemic, the quality of potential franchisee leads has improved.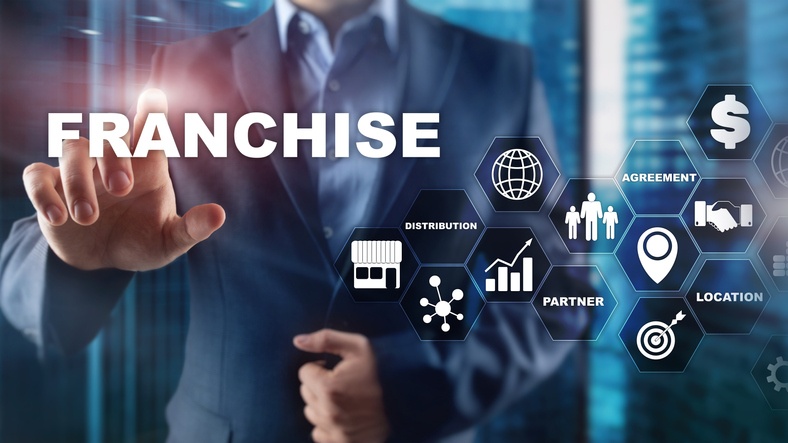 What You Need To Know About Opening Your Franchise in the UK
Legality
When considering legal differences, Élise Billy of EXB, a UK based franchising consultancy says "there is no franchising specific legislation in the UK and no need for registration or formal disclosure documents, which makes franchising easy in some ways for franchisors although there are general contract and competition laws that apply. Franchisors will however need to have their franchise agreements adapted or rewritten to conform to UK laws and also to UK franchising norms if they want to have their agreements accepted by the market."
The UK market has a well developed network of legal professionals specializing in franchising, so finding an experienced legal professional should not be too big a task.
Local Insight
Another UK based franchise consultant, Dugan Aylen of Franchise Recruitment Services Ltd. says "the biggest problem for outside brands looking to invest in the UK is a lack of local knowledge. This can include the correct placement of advertising in order to generate the target number of inquiries at an acceptable cost per lead. One of the most important aspects of franchise recruitment in the UK when being handled by foreign brands, is to either work closely with an experienced franchise recruitment consultant, who can handle and pre-qualify the inquiries and deal with them on a day to day basis, or to directly employ a UK based franchise consultant who understands the culture and decision making process of British Nationals."
A franchise consultant based in the UK is a reliable choice for foreign franchisors and is likely to increase the likelihood of the brand's success in its target market
The Future
As its economy starts to recover and adjust to the pandemic, the UK franchise industry will continue to grow. The UK franchise market remains a first stepping stone for many US franchisors entering the European market, and will most likely remain for years to come.