The network created a variety of programs that can be used to teach science, technology, engineering, and math (STEAM) in a creative way for children between the ages of 4-10. Children who join the network's programs can benefit from the quality learning of the basics of physics, mathematics, mechanical engineering and software. The unique methods developed by Next Engineers ltd are based on methodologies that combine play, fun and excitement alongside quality learning and were developed by professional engineers and high tech workers. The basket of educational products we developed contains over 100 different activities in several learning programs, among them: programs for children ages 4+, ages 6+, ages 8+.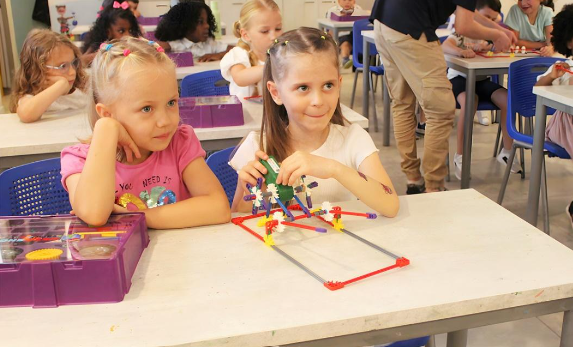 Our programs are fun and educational!
"After many years of development, experimentation and reorientation, we have learned what excites children. When children have fun, they do not lose interest. Our programs create the right balance between fun and education", says Bari Sabash, the founder of the network and method.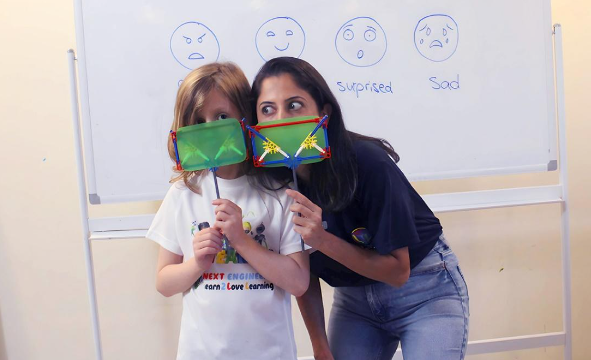 Franchise features
Our franchisees receive from us an opportunity for long-term engagement, through which they connect to an educational field with tremendous potential. By connecting with us, they receive the ability, the products and unique methods, which allow them to gain a significant and quality education and establish a successful and prosperous business.
Exclusivity - as our franchisee you will be responsible for a geographic area where you will receive exclusivity, which will allow you to move freely, and offer your service to all customers in your area.
Access to the learning materials - you will get access to several unique study programs that we have developed, among them programs for the ages of 4+, programs for ages 6+, programs for ages 8+. We will provide you with rich and colorful literature for all our study programs, workshops and activities. These will contain structured lesson plans based on the topics. You'll also have use of our unique activity kits - we will provide you with our learning kits, textbooks, assembly instructions, and various digital materials.
Updates and innovations - you will be updated on hot innovations developed by the company, operational and marketing tools based on digital access, and various electronic means.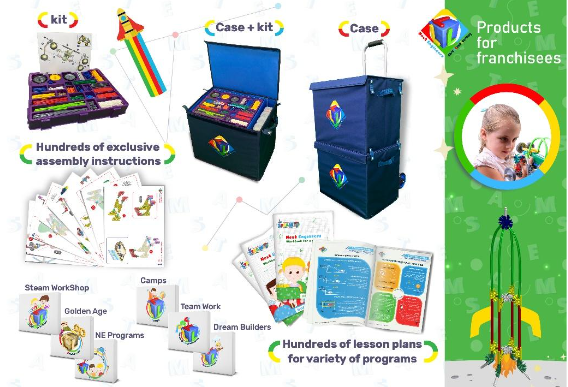 Dozens of sources of income - just imagine the business possibilities before you with over 100 topics and activities you can offer our programs. In addition to the study programs, you can increase the income stream by using the quality workshops that we developed for summer camps, birthday parties, team nights, special days, and various events.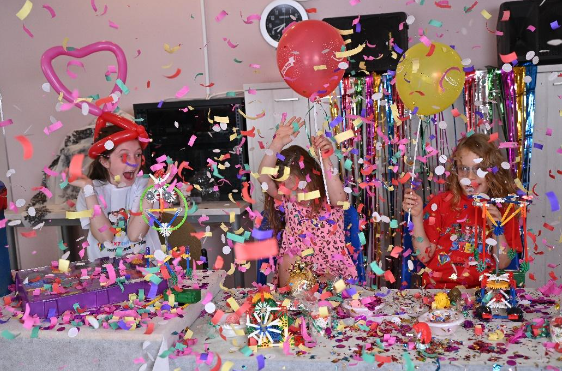 Our franchise enables accelerated development!
We are already witnessing the accelerated development of technological developments in the fields of engineering, robotics and artificial intelligence. There is no doubt that the current decade is going to produce a growing demand for STEAM professions.
Through our educational franchise you will get an opportunity for accelerated growth in a very developing field.
You will not have to start everything from scratch, as you will rely on our many years of experience, and enjoy our high-quality learning and marketing products, as well as the study methods and work managers we have developed. The advantage of the financial model of the franchise is its simplicity. The initial investment is relatively small, there is no management of unnecessary stocks and the monthly expenses are relatively small. So with proper work, you are expected to return the investment very quickly.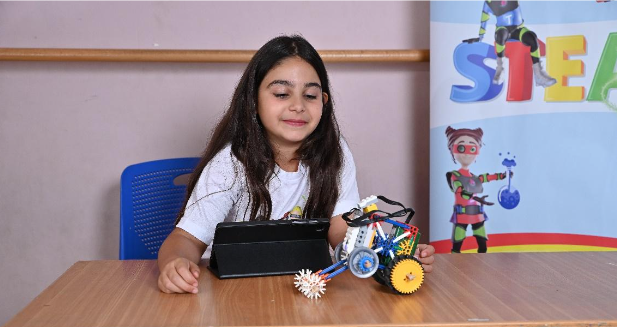 We provide amazing support
As our franchisee, you will join a warm, supportive family that is interested in your success - we will accompany you throughout the years of the franchise. You can consult with us and our community of franchisees, on any issue related to the operation of the business.
We have a success culture
We believe success is a product of activities done correctly. Our programs encourage children to succeed. We use positive feedback that puts children's success at the center of action. The children in our program learn to love learning via play.
When the children are happy - their parents are happy - and your business will flourish.
You don't only choose a new business - but a new lifestyle
Our franchise allows you to open a business that will give you your freedom and flexibility to enjoy your life, to spend more time with your family and to live in the conditions most suitable for you. In addition, when you see your students enriching their knowledge, developing skills and being truly happy and fulfilled, it will most likely create an increased vitality in you, and will give you energy and satisfaction that cannot be found anywhere else.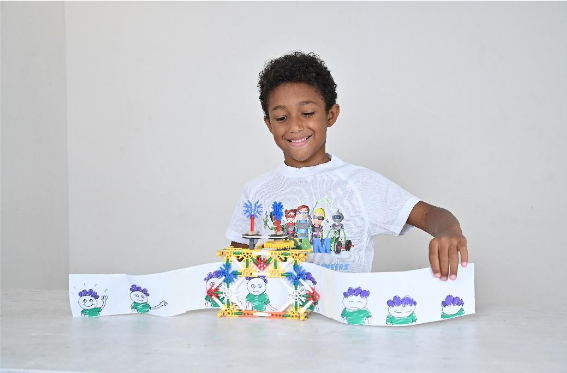 "The family of Next Engineers is a big community, and we feel part of it"
The other advantage of the financial model of the franchise is its simplicity.
The initial investment is relatively small, there is no management of unnecessary stocks, and the monthly expenses are relatively small.
Most parents are looking for learning programs for their children which deal with the fields of engineering, technology and science as they understand the importance of STEAM studies. The educational institutions of the future adapt themselves to the needs of the 21st century, in order to ensure that the children acquire relevant knowledge and skills.
Lior Dashkotay, franchisee of the Jerusalem and surrounding area branch
, says: "The education industry in the world generates huge sums. Many parents are looking for quality learning solutions for their children, which creates an ever-increasing demand. After years of working as an employee, I felt that I owed it to myself to fulfill my dream. I wanted a new lifestyle, one that would allow me to do what I love on the one hand, and on the other hand, financial gain and flexibility at work. I remember my first meeting at the network's offices in Israel. They presented me with the methodology and the business model. I was astonished by what I saw, but mostly what impressed me were the people. I realized that they can be trusted"
Abir Yunes, franchisee of the Arab society branch
, says: "I worked in the formal education industry for years. As a teacher and a mother I saw the increasing need for a new educational approach, such one that teaches them with no compulsion. I've heard of Next Engineers and came over to their offices for a consultation meeting. We created an immediate bond and I decided to join them. I'm really happy I made this change. it gives me great satisfaction. The children really like our program"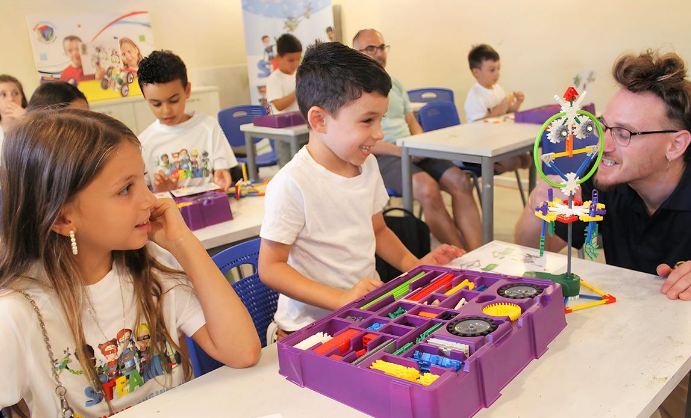 Choose your path
We let our franchisees to choose one of 2 options:
Community-based franchise - allows you to create partnerships with community centers, schools, libraries, science museums, religious institutions, and any other place where activities for children may take place. This option includes an option for a direct franchise, or for a master franchise.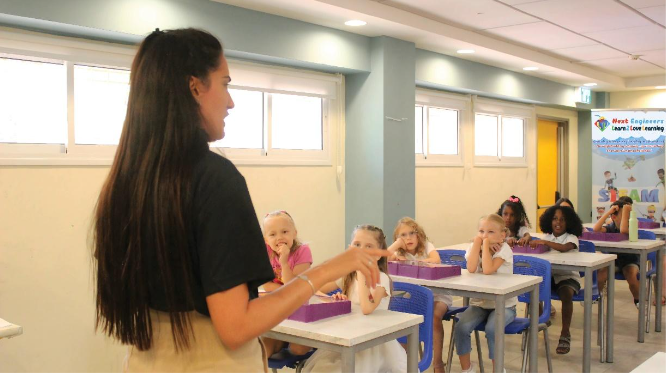 Learning and experience centre-based franchise - opening your own learning and experience centre, within which you will run our variety of programs, courses and activities. We will accompany you through the process, from finding the right place to creating a successful opening event.

The ideal franchisee
The ideal Next Engineers franchisee partner will possess the following attributes:
Interest in the field of education - Love for working with children and understanding the importance and desire to improve the level of education in the world.
Motivation - A passion for success in the educational business world, and to make your dream come true.
Readiness - Maturity, personal responsibility and commitment to the goal and maintaining the quality of the service.
Desire for personal freedom - You dream of being your own boss and working in a relevant and interesting field, while maintaining flexibility of work hours? Interested in quality time for you and your family, while the business is running for you?
Ability - Basic management ability, personal abilities, ability to give of yourself and work according to policy and clear procedures.
The Golden criterion - Our franchise partners are also our friends, so it's important to us that you will have positive thinking and values of mutual respect, love for people, inclusion and humanity.
Ability to invest money in order to start the business and purchase the franchise - As in any business, there are initial investment expenses. Our model allows you to open a business with relatively low investment compared to other businesses in the market.
If you match the above criteria, we can check, together, your option of becoming our regional franchisee in the area near your home, or choose to become one of our Master franchisees.
A franchise with a difference that allows you to make a difference!
Request free information about this rewarding franchise opportunity below!
Next Engineers Financial Data
The following financial information was provided by Next Engineers to give you more information about the costs associated with a Next Engineers opportunity
Minimum Investment
€28,000 - €35,000 (for a single franchise)
Total Investment
€30,000 - €130,000 (Single Franchise \ Master Franchise)
Direct Franchise
·
Initial franchise fee:
28,000$-35,000$ (depending on the area)
·
Initial equipment & supply package and training:
5,500$
·
Travel & Lodging (if necessary):
0-1,500$
·
Insurance, permits, Service providers:
1,000$-1,500$
·
Computer, software and office equipment:
0-1,500$
·
Additional funds (3 months):
0-5,000$
·
Estimated initial investment:
34,500$-50,000$
Master Franchise


· Initial franchise and support fees: 200,000$-350,000$ (For an area of up to 4
million Population)

· Additional Minimum Investment: 50,000$-100,000$

· Estimated initial investment: 250,000$-450,000$



Next Engineers Centre
· Renting a place (entire franchise period): 40,000$-120,000$

· Adjustment and renovation: 15,000$-55,000$

· Architectural fees: 3000$-6000$

· Furniture, signage and other accessories: 10,000$-30,000$

· Additional equipment and programs for the centre: 5,000$-25,000$

· Grand Opening Advertising: 3,000$-10,000$

· Estimated initial investment: 76,000$-246,000$


• The costs of the center should be added to the costs of the direct franchise or the master franchise respectively
Next Engineers Success Stories
Next Engineers Testimonials
August 02, 2023 08:57 AM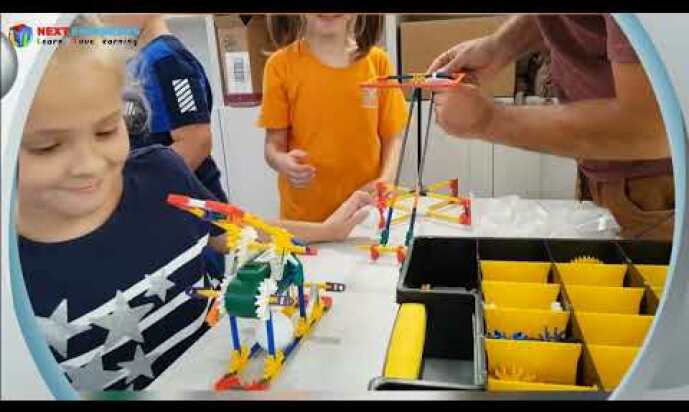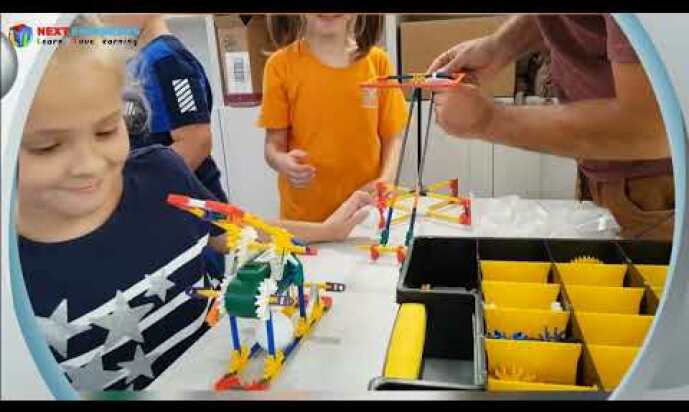 Next Engineers | The Franchise Opportunity
A look at the exciting Next Engineers franchise opportunity.
REQUEST FREE INFO
REQUEST FREE INFO
ADDED TO LIST
REQUESTED